Streaming Growth Through Digital Marketing


A step-by-step guide to generating real fans online from instructors Ari Herstand and Lucidious.
Your fans exist online.
You need to find them.
It's no surprise that music discovery is happening on Spotify and the other streaming services. Yes, playlists are a driving force. And when an artist's song gets included on a popular playlist, their streams can skyrocket overnight.
I've heard of artists who were able to quit their day jobs because they got included on a few hot playlists which earned them millions of streams a month (thousands of dollars a month), only to get dropped from those playlists and have to go beg for their job back when their streams dropped to virtually zero.
Because that's the thing. Getting included on hot playlists may bring in a lot of streams (from many listeners) in a short amount of time.
But these are not your fans.
They could be. But they're not right now. They are fans of the playlist that your song got included on. And when your song gets removed, those listeners aren't following through to your profiles to stay in touch with you.
We are living in an era where there are artists with millions of streams on Spotify who cannot draw 50 people to their local shows.
We've become too obsessed with playlists. Depending on playlists for revenue is incredibly unstable. You don't just want streams. You don't just want monthly listeners. You want fans. Who stick with you for life - no matter the platform that's hot at the moment.
Of course we know that Instagram is one of the best engagement tools that artists have at their disposal right now. And it's most fans' favorite way to keep up with (and interact) with their favorite artists. It's hot right now. Will it be just as hot in 2 year? Who knows. But right now, it's one of the best tools artists have to grow and cultivate their fanbase.
And it has become one of the best ways to find where your fans exist and get them into your world.
Finding your fans online is not about getting on playlists...
and hoping that people who are passively listening like the song enough to follow you.
This rarely happens.
So how do you find real fans online?
In the first 3 years of using the methods taught in this course Lucidious went from this...
And he's on ZERO official Spotify playlists.


This was all done through direct marketing.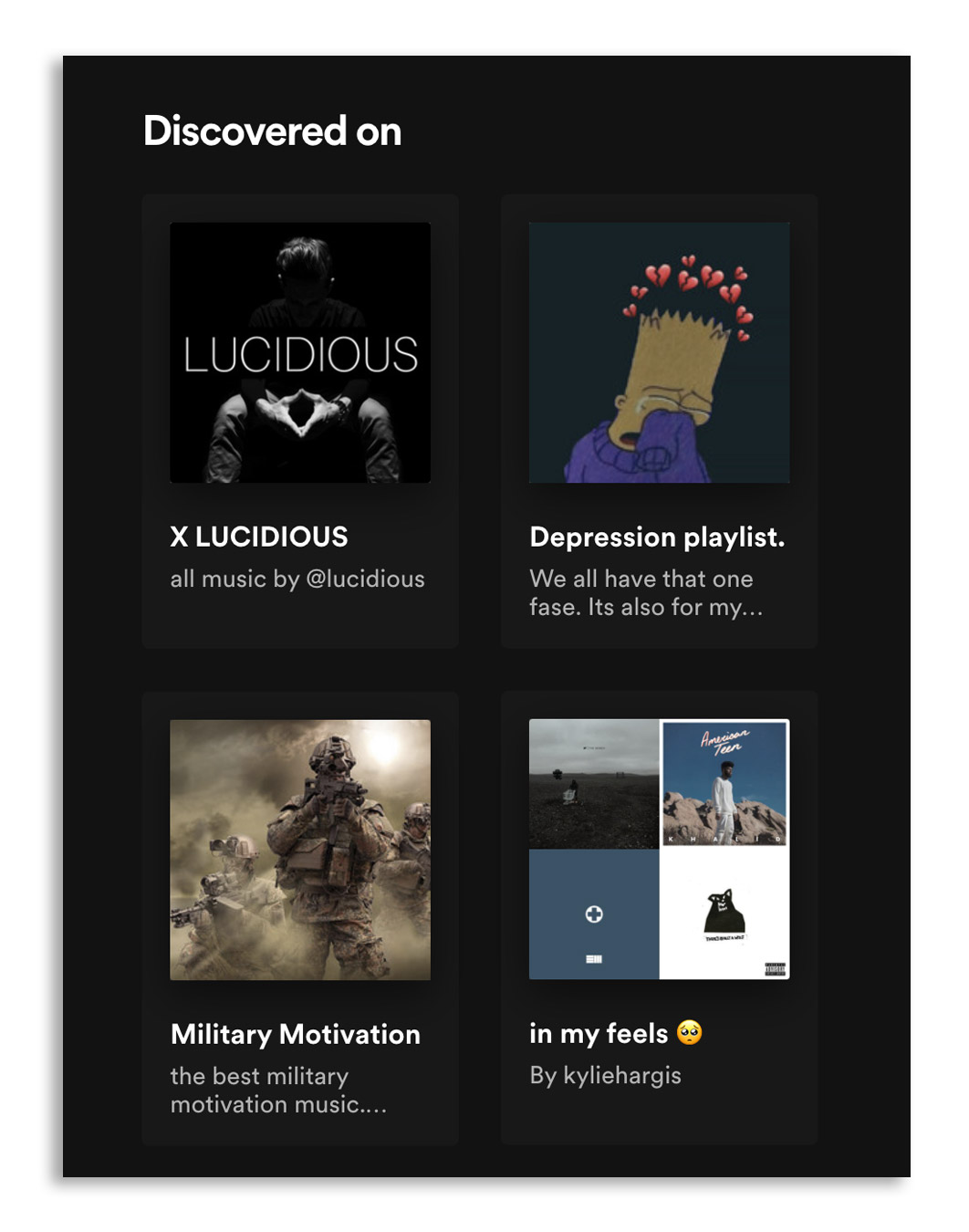 We now have over 1,500 students in this course finding success.
Will this kind of growth happen overnight? Of course not. It took Lucidious three years and lots of trial and error. But if you're in music for the long haul, then you should implement these strategies.

Brassroots District
in the first 8 weeks of applying these methods, went from 1,000 monthly listeners to 14,000 monthly listeners and from 150 followers to 5,000 followers on Spotify. Spending around $10/day on ads...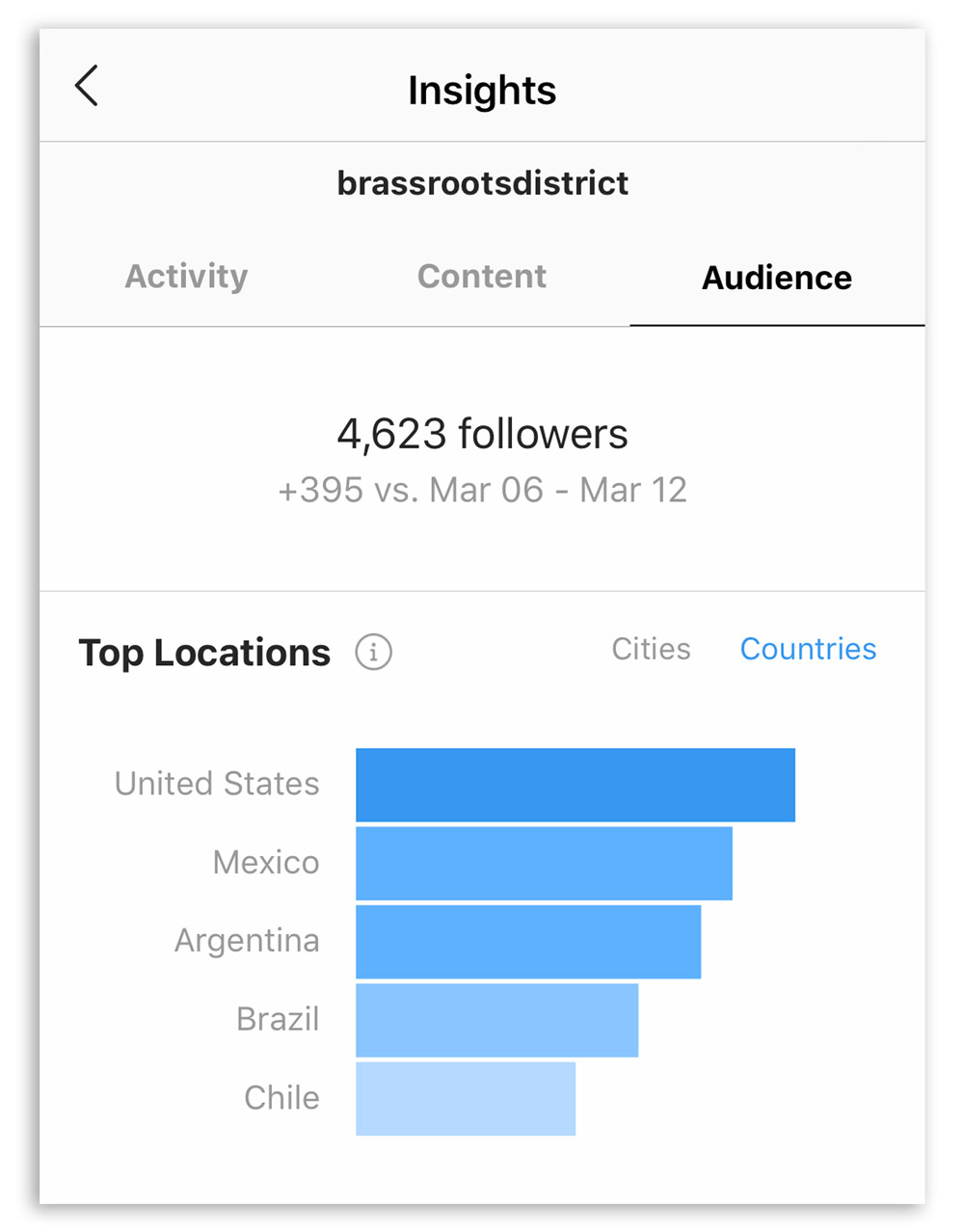 ...and on Instagram Brassroots District went from 600 to 4,500 followers with an engagement rate of 7%.
Start now.
Stop waiting around for a label to come along and sign you. If you have no true fans, labels aren't interested. Period.
You have to build your movement on your own first.
Then when you have die hard fans following everything you do, labels, managers and agents will beg to work with you. And then you can decide if you want to sign with them or continue on your own. But at that point, you have the power. You don't need them. They need you.
This is what you're working towards.
The labels haven't implemented these strategies.
Yet. They will. But what Lucidious has done is so flexible and nuanced that labels aren't able to keep up or move quick enough to capitalize on the tools available today.
Managers are starting to take notice. And the best ones are utilizing these strategies to rapidly excel their clients' growth.
It's time to make it happen.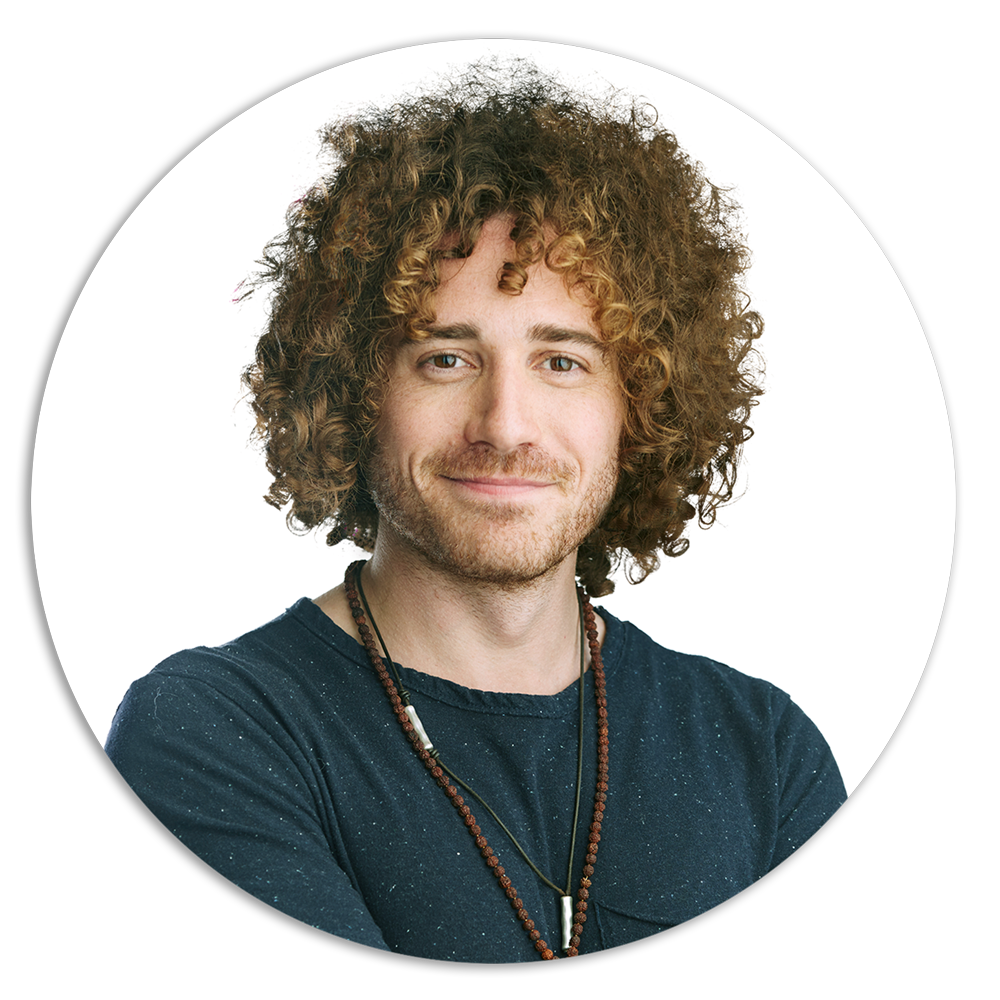 "The poster child of DIY Music" - Forbes
Los Angeles based Ari Herstand, is the author of the best-selling book How To Make It in the New Music Business. It remains at the top of the Amazon charts and has been widely adopted by music business schools worldwide.


His music business advice blog, Ari's Take, has become the go-to resource for independent musicians on how to run a successful music career in the NEW music industry. Herstand's well-researched, relatable, no BS approach is why so many musicians continue to trust him for advice. He offers encouragement without condescension and maintains a "we're all in it together" attitude not found elsewhere in the space.
Ari Herstand is an independent musician who has played over 700 shows around the country (nearly all self-booked), has opened for or toured with Ben Folds, Cake, Matt Nathanson, The Milk Carton Kids and Ron Pope, has performed on Ellen, and has had his music featured in countless TV shows, commercials and films.
Herstand has written for many of the top musician trade magazines and websites including Music Connection Magazine, American Songwriter, Digital Music News, Playback Magazine, CD Baby, Tunecore, Reverbnation, Roland, Discmakers, ASCAP, Hypebot and others. He has been a featured speaker at SXSW, BBC One's Amplify, ASCAP Music Expo, SF MusicTech, CD Baby's DIY Musician Conference and Berklee College of Music.
Lucidious is an entrepreneur and hip-hop artist from outside the Washington, D.C. area. Currently located in Los Angeles, he has built a fanbase in the hundreds of thousands, and has totaled over 100 million streams across all available platforms. He has built his fanbase and streaming growth with zero label investment, zero playlist placement, and zero outside marketing influence.
Songs by Lucidious are streamed an average of 4-5 million times each month by listeners around the world. His music takes a strong stand on mental health awareness, personal struggles, and the pressure that many people face in our fast-paced, tech-driven society.
Despite his focus on running an indie label, Lucidious Music, he has spent years mastering social media marketing and entered into the world of artist development. From artists of all genres and sizes, he has seen massive growth and profitability come to each artist who is willing to learn and invest.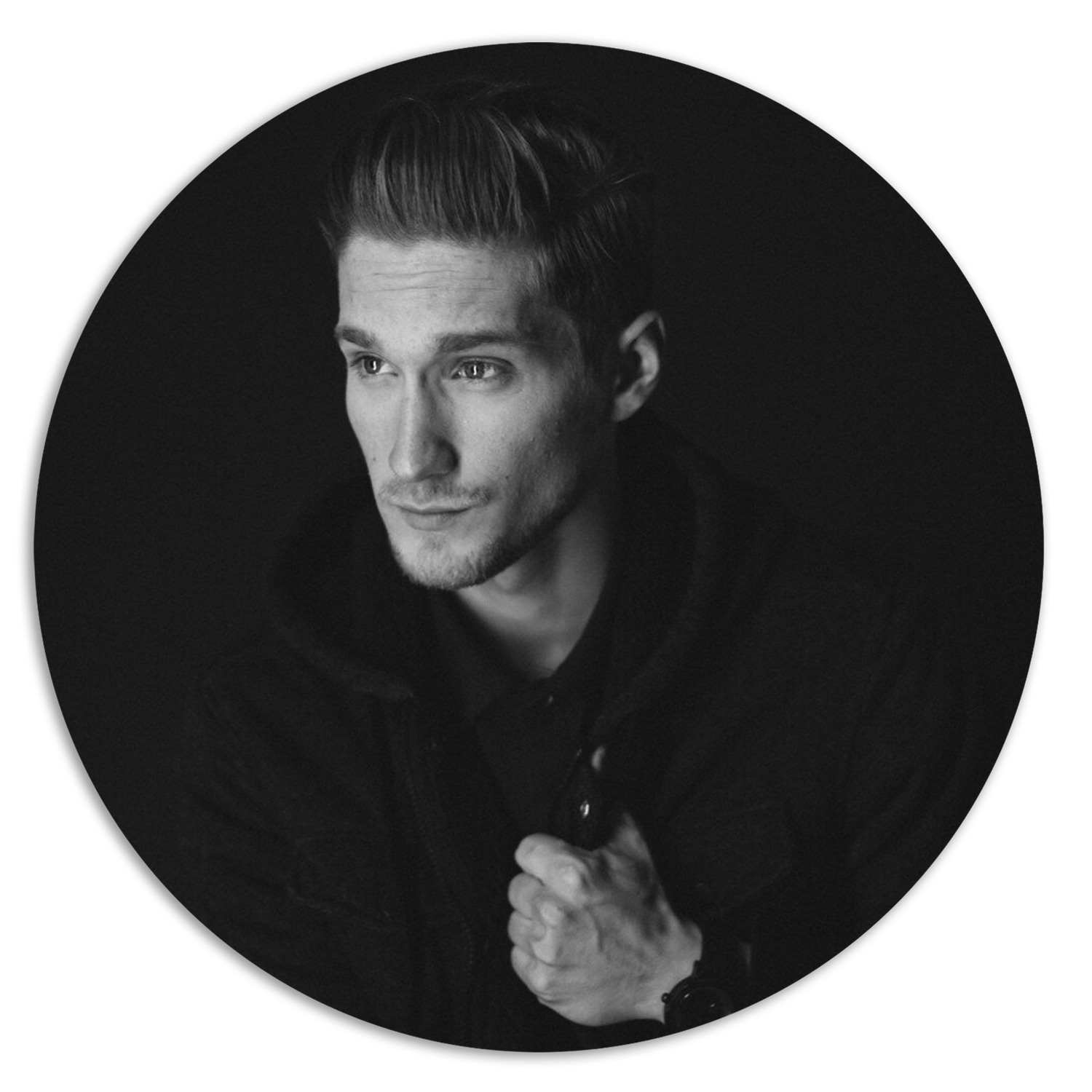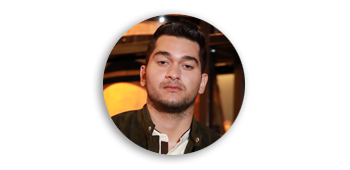 IBBY VK
I just hit the one million streams mark on Spotify, with 7,000 followers, and the engagement on Instagram has skyrocketed, all thanks to this course. The stats mentioned above are purely due to the methods taught in the course, yet took only 5 months out of the 3+ years I have been releasing original music. This course has helped me achieve things I started to think would be impossible, with one-fifth of the time and the money.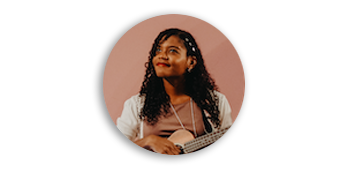 YANIZA
This course has been huge for my original song "Fly Away"! People are absolutely loving it, and it's gaining new fans on Instagram & YouTube as well as Spotify. The song reached 33,000 streams in just the time that I started this course, even though it was stuck at around 700 for over a year. Thank you for helping me give that song the attention it deserves!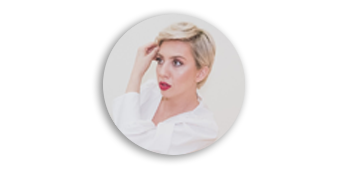 BECK PETE
I always felt like if I could just get in front of people that they would connect with my artistry. Ari and Lucidious' course confirmed this for me, and I know that it will do that for so many other artists in the near future. In only two weeks I increased my Spotify followers from to over double what I had accumulated in one year. My Instagram has consistently gained 100 followers per day. And the engagement rate has actually increased! This is about putting what you are already doing in front of people who wouldn't have found it otherwise, and when you find the audience that resonates, you will see results. Period.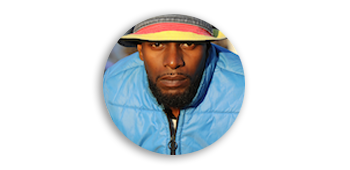 NITE OWL'S MANAGER
Before enrolling in this course, independent hip hop artist Nite Owl had 6,000 monthly listeners on Spotify and averaged 24,000 streams per month. Six months after taking the course and starting ads, Nite Owl had 31,000 monthly listeners on Spotify and averaged over 200,000 streams per month. His Instagram following grew from 600 to 18,000 by using the strategies taught in this course.
The hip hop music is REAL, and so are the fans. This course has taught us how to connect him to hungry fans in the world of streaming who are devouring what he is serving online--both his newer releases and his back catalog.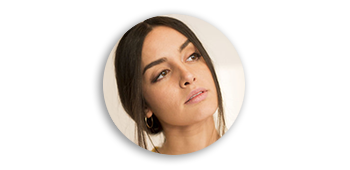 ANDRIA PIPERNI
To have someone who is so experienced, knowledgeable and well-connected in the industry share such detailed information and insight, answer questions (from big-picture to nitty-gritty), and be so present (showing up sometimes for hours at a time to chat online!) was truly an invaluable experience. I am still constantly referring back to notes I made throughout the course and finding helpful answers!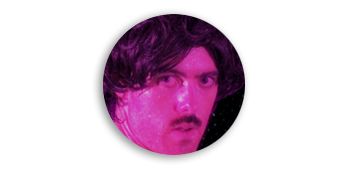 CONNIE DANGER
I am very grateful for this course. I released my first single in February 2019. I spent about $600 on Playlist Push which earned me about 10,000 streams and 23 followers on Spotify--this all in the first few weeks, after which, my growth (and exposure) came to a halt.
I took my 23 Spotify followers and began this course. With a modest investment, I broke 5K followers on Spotify, and I had over 150K streams across platforms. Most importantly, this course has helped to refute the unhappy picture brought on by my initial foray into the streaming game. As the streams came in, so did the comments and messages from people across the world telling me how much they liked my music. This is the true gold of this course.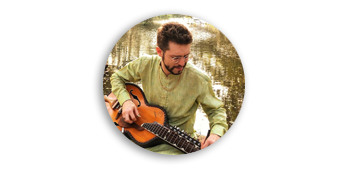 JOEL VEENA
From the growth on Spotify I've received gig opportunities, a licensing deal, playlist placements and a batch of passionate students. I play Indian classical music, a niche genre even in India. In addition to growing my own artist, I've accumulated data on advertising to Indian classical music lovers around the globe. Using this information, I will be able to produce Indian classical music concerts in India that attract the interest of the younger generation; something that veteran organizers in India have been banging their heads over for years. This year I produced my first concert in Mumbai (home of the world's largest entertainment industry), it sold out with 80% of the audience younger than 35.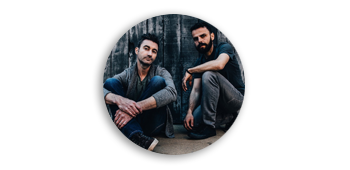 WILL CARPENTER
When I signed up this course, my band Ships Have Sailed had 2,800 Spotify followers and around 10,000 monthly listeners. Not even a year later and our following has grown to 14,750 with 32,200 monthly listeners. These numbers continue to grow regularly.
If you're looking for a tested methodology to consistently grow your Spotify following, and you're not afraid to invest in your music, this course is definitely for you.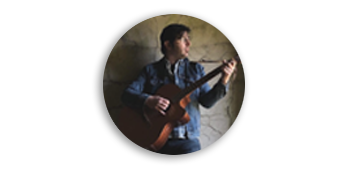 JOSHUA STEINHART
Within days of signing up for this course and starting my ads I saw an increase in followers. People started reaching out to me on Instagram and commenting on how much they liked my music. I noticed my auto generated YouTube station getting so many views that I finally made my own channel and had it combined.
I went from 10 Spotify followers in the beginning of May 2019 to just over 5,500 by February of 2020, and from first joining Instagram around March of 2019 to passing 10k followers in February of 2020. I'm getting about 500 streams a day on Spotify alone, and my top video on YouTube has more than 10k views. I never even advertised for that!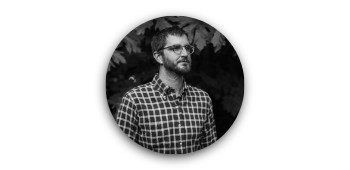 KYLE PRESTON
This class is so empowering! It encourages you to use your own creativity to find and cultivate your audience. It's a remarkable thing to discover how many active and engaged listeners want what you make. Even if your genre is niche (mine is ambient classical), there are people out there looking for you and this class will help you find them. The numbers don't lie. Best money I spent all year, thank you Ari and Lucid!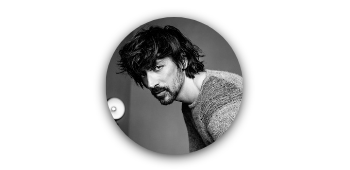 ANTONIO DE GIOVANNI
This course has been an eye-opener for me. I've learned a better and more direct way to channel my efforts to build a community of listeners and fans, found a great community of fellow musicians to exchange notes with, and great support that helped me navigate through the changes on the platform. Having a great benchmark to strive to is also an important reference for the daily hustle that being a musician in the 2020s requires. Can't thank you enough since the day I've joined the course.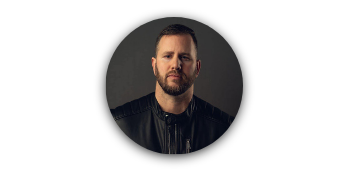 MAXIMUS WHYMAN
Over the last 5 months using this course we grew our followers from 7,900 to over 20,000! Now we have broken even on our ad spend per month. This course is the real deal.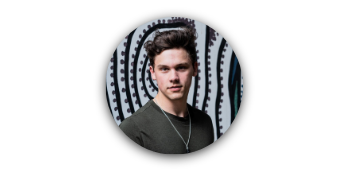 NICHOLAS FAULCONER
As an artist and songwriter, I've had success with the marketing tools that Ari and Lucidious provide in the Streaming Growth through Digital Marketing class. I now have fan pages in Turkey; what? The Community group is a true gem. I found a supportive community of artists and managers that gives helpful input as well as a "we're all in this together" feeling. Marketing when done right encourages the authenticity of artists while finding the people who relate with what artists have to offer. That's what this class has given me: tools, results, and inspiration.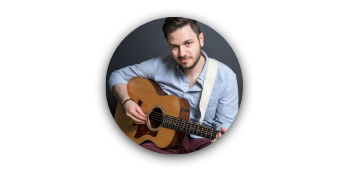 COREY LEWIN
After years of struggling to successfully promote my music and grow my fanbase, Ari and Lucidious's course breathed new life into my career. When I signed up, I had 43 Spotify followers and didn't have a single song with over 1,000 streams. Just 6 months later, I had amassed over 2,000 followers and tens of thousands of streams from listeners all over the world. New fans started messaging me daily and posting Instagram stories saying they discovered me on Spotify and that they loved my music. Don't waste any more time and money on ineffective promotional strategies; this course is the best investment you can make for growing your Spotify presence (and more).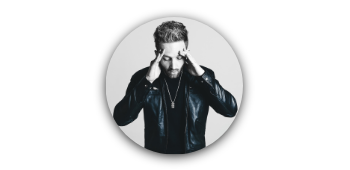 BECOMING YOUNG
Thanks to Ari & Lucidious my artist project Becoming Young crossed 5m streams on Spotify. This course literally changed my life. In 2019, my friends and I split the cost of the course and took the training together. I was immediately blown away by your strategies and your minds.
I always said that when things started to pick up in my career, I would buy this course again as a token of my gratitude. That day has come, and I just bought it to say thanks.
DANA NIELSEN
GRAMMY-NOMINATED PRODUCER, SONGWRITER, & MIXING ENGINEER

Ari's Take Academy has honestly changed my life. I've joined almost all of the courses. The courses are top notch. The community is incredible. I've started a record label. I've signed new artists. It's incredible having the resource that is ATA and all the people in there to help wade through all these murky music business waters. It's a goldmine.

I took my Instagram account from having around 8,000 followers to 150,000 followers.

FREQUENTLY ASKED QUESTIONS
Where are you located?
Ari's Take Academy is completely online. Our instructors, moderators and students are all over the world! The core ATA team is based in Los Angeles, California.
When is enrollment open for ATA?
We open enrollment twice a year for about a month at a time. Make sure you're on the email list to be notified at next open enrollment period.
When does this course start and finish?
This course starts as soon as you enroll and finishes when (if) you want. As long as you work in music, these strategies will be effective. We continually update the lessons and trainings to make sure that it stays relevant, up-to-date and valuable. And you can continue to ask questions, network and collaborate in the private members only Group. This course is completely self paced.
The lessons are pre-recorded.
What genres do you work with?
All. Yes, all. Just ask our Indian Classical musician who just sold out his show in Mumbai. Or our Shakuhachi flute player based in San Francisco. Or our Celtic singer/songwriter in Duluth.
How long will I have access to this course?
You will have access to the course for at least 1 year from today's date.
Is this about getting bot followers?
NO! Paying a company to get you bot followers or streams is the worst thing you can do for your career. For one, Spotify has gotten really good at identifying fake streams, so if they detect that many of your streams are from bots, they will remove your album. And two, if you have bot followers on Instagram, your real, human followers won't see your posts (because of the algorithm) and your engagement will suffer. These strategies are about finding real, human FANS who will stick around with you for life.
How much money do I have to invest above the cost off the course to be effective with these strategies?
For these strategies to be effective, we recommend you spend a minimum of $10/day on advertising costs if you're in a more mainstream genre (pop, hip hop) and at least $15/day if you're in a more niche genre. The more you're able to invest, the quicker your growth will be.
How is this different from other digital marketing courses out there?
The biggest difference is the objective. While other courses may teach you the nuances of Facebook advertising, this course does not. Other courses overwhelm you with information and typically guide you to SELL to your audience. This course does not. The only two objectives this course has are: 1) Building your fans on streaming services (Spotify, Apple Music, etc) and making serious revenue from the streams 2) Building your fans on Instagram That's it. If these are your objectives, this course is for you.
Will you help me get 10,000 Instagram followers? And if so, why isn't that the title of this thing?
Sure. Yeah, if you follow these strategies you'll get real fans. We don't like things that just talk about numbers because building a real, human fanbase is not about numbers. It's about connection. When we focus too much on the numbers, we lose track of the humanity of your audience. Yes, we know there are other courses out there promising 10,000 Instagram or Facebook followers, video views, what have you. Utilizing these strategies you will reach all the number goals you want, but we don't want you to get into this with your goals set on numbers. It should be on building a real, human fan base that will stick with you for life.
Is this just, like, setting up Facebook ads? I've done that before and they don't work.
No. This is not just setting up Facebook ads. Believe us, we get it. We've spent thousands on Facebook ads and most of those ads didn't work. These direct marketing strategies actually have nothing to do with running ads in the Facebook Newsfeed or anything like that. And they are structured in an extremely targeted, specialized way that are cost-efficient.
I've been doing this for a month and I don't have a million fans and I'm not rich! What gives?
These are long term strategies.
I've been saving up to hire a publicist. Is this a good investment? I don't have any money left for anything else!
Spending all of your money on one promotional strategy (like PR) is not a smart decision. PR and publicity can be helpful if it's part of a multi-pronged approach for your release strategy. But just spending on PR with no money left over for anything else will not bring you the success you're hoping for. You must set aside a big part of your promotional budget for marketing. This is marketing. We will show you how to properly invest your money for the biggest impact.
Do you have a refund policy?
There are no refunds with this course. These strategies are proven and will work if implemented properly and the quality of your content is competitive. Once you gain access to the course, you will get all of the lessons at once. It won't take long to get through, setup and implement. If this doesn't work for you it will simply because you did not put in the work to make this work. We are here to help you, however. Join us in the Group to ask whatever questions you have and we will help you through this and make sure this works for you.
How can I justify the price?
We know that other educational offerings often charge much more for something like this (often taught by people who are not actively working in the field or have any connections to the industry), but we wanted to make sure we kept this affordable enough for indie musicians and managers. We settled on a price that is high enough to weed out the people who are not serious, but affordable enough for musicians and managers who are willing to invest in themselves. We are only interested in having professionals join us. This is an investment in your career. You will be saving years of making mistakes and learning through trial and error. This is a career accelerator.
If you were to hire someone to do this for you, it typically costs $1,000 - $3,000 a month before ad costs.
How much time do I need to devote to ATA a week?
There are 5 hours of pre-recorded lessons. There is 10+ hours of optional live Q&A replays. There are live Q&A sessions and on-going, real-time support in the private members Group.
Why are the lessons so short?
When creating this course, we had around 50x the amount of footage. However, we know that time is your most valuable resource. We know people would prefer taking the shortest path to get from point A to B. We have stripped out all of the unnecessary materials that don't help you achieve success with these strategies. However, there are endless amounts of material in the private members only Group and live Q&As.
Does it matter if I have only 1 song released? How about albums from years ago?
It does not matter whether you have 1 song that was released last week or 5 albums released 10 years ago. Music lovers want to find good music. They don't care how new or fresh it is, if it's amazing.
Will this work for me?
We have no idea. It may. It may not. We are teaching you strategies that have worked extremely well for many, many artists. If it doesn't work for you it will be because your content (music, videos, photos, socials) are not up to professional standards. We don't help you with that. We recommend you get some unbiased opinions on your music and videos (not from friends or family - someone who will tell it to you straight), before making this investment. Our strategies teach you how to get your music and videos in front of potential fans. Whether these people (yes they are human beings) decide to follow you and listen to your music is totally up to them and is based on whether they like your music or not. If they don't like your music, they won't follow you or listen to your music. If they do, they will. Simple as that.
What is required to do this course?
You must have an active Facebook account and must never have had your Business Manager or Ads Manager shut down by Facebook.
What if I have more questions?
Email [email protected].




DISCLAIMER


BY ENROLLING IN THIS COURSE YOU ARE GAINING FULL ACCESS TO THIS COURSE MATERIAL FOR AS LONG AS WE KEEP IT AVAILABLE (AT LEAST 1 YEAR FROM TODAY'S DATE). YOU CAN EITHER PAY A LUMP SUM UP FRONT OR YOU CAN DO THE PAYMENT PLAN. IF YOU OPT FOR THE INSTALLMENT PLAN, YOU ARE COMMITTING TO PAYING OFF YOUR BALANCE. IT IS NOT A MONTHLY MEMBERSHIP FEE. THERE IS NO "CANCELLATION.