Registration, Royalties, & Release

Making sure you are protected, paid and have a successful release
with Ari Herstand.

A Berklee College of Music report found that anywhere from 20% to 50% of music payments do not make it to their rightful owners. 

Kobalt calculated that there are over 900,000 royalty streams per song. 

As of last year, there was $420 million in unclaimed mechanical royalties for songwriters. 

There are currently over 50,000 musicians publicly listed in a database owed money for which the organizations cannot find them to pay (and is just holding onto this money).

How do you make sure you register your work properly and obtain all of the royalties that are rightfully owed to you?



Release strategy is constantly evolving. Spotify has given out the playbook on how to release music if you want to be successful on its platform. What was recommended even just 5 years ago is ineffective today. 

But no one is sharing this information in a comprehensive way. 

Until now.

This course will give you the tools to make sure you are properly registered everywhere. It covers how to collect royalties in your own country and worldwide. It also makes sure you are protected and know how to best navigate contract negotiations with any party in the music industry. This course will set you up for your most successful release yet.
With over 40 pages of additional guides and templates including:
★ Work for Hire Agreements
★ Producer Agreements
★ Session Musician Agreements 
★ Songwriter Split Sheets
★ Release Checklists
★ Glossary of Terms
★ Folder of Assets Needed for Release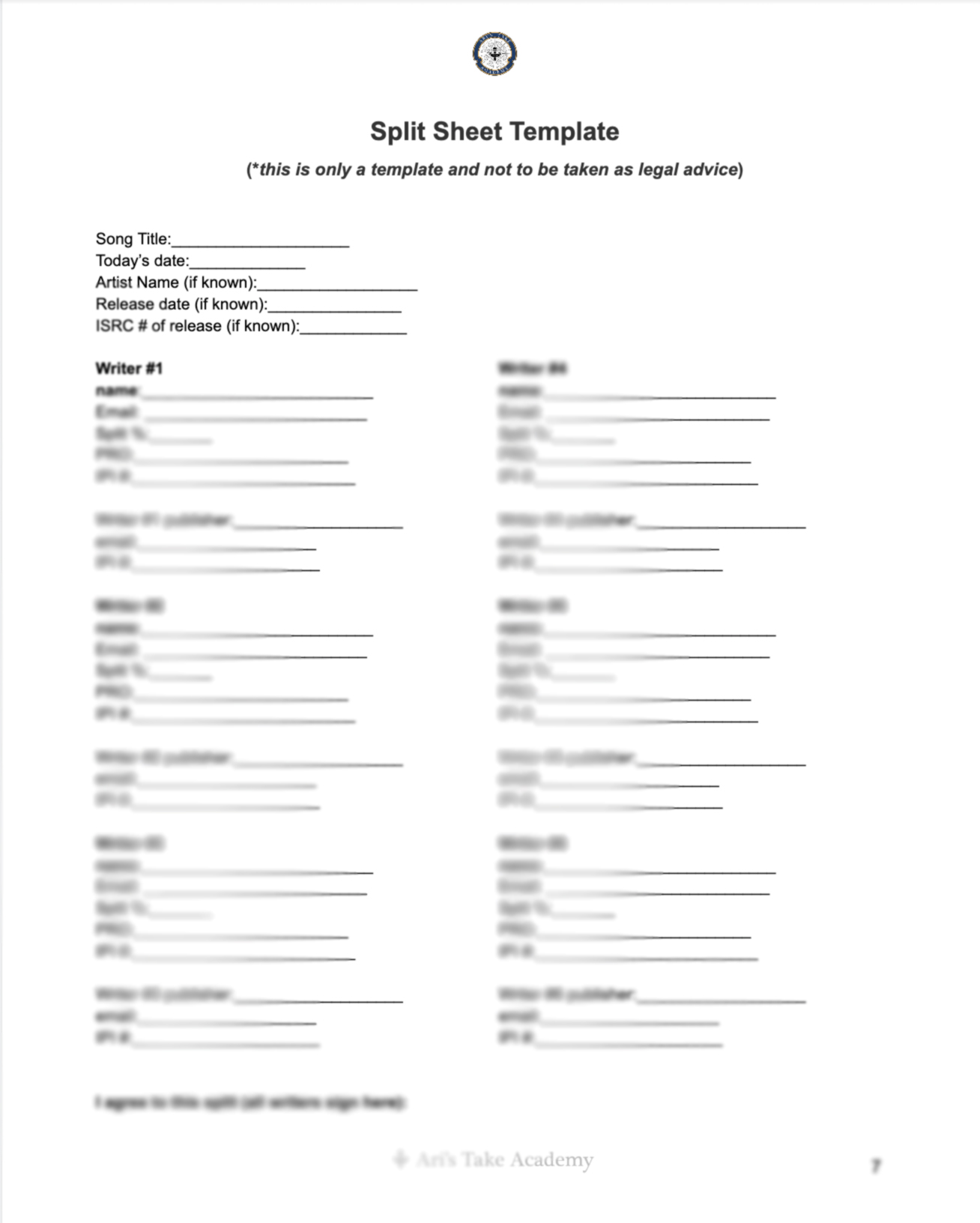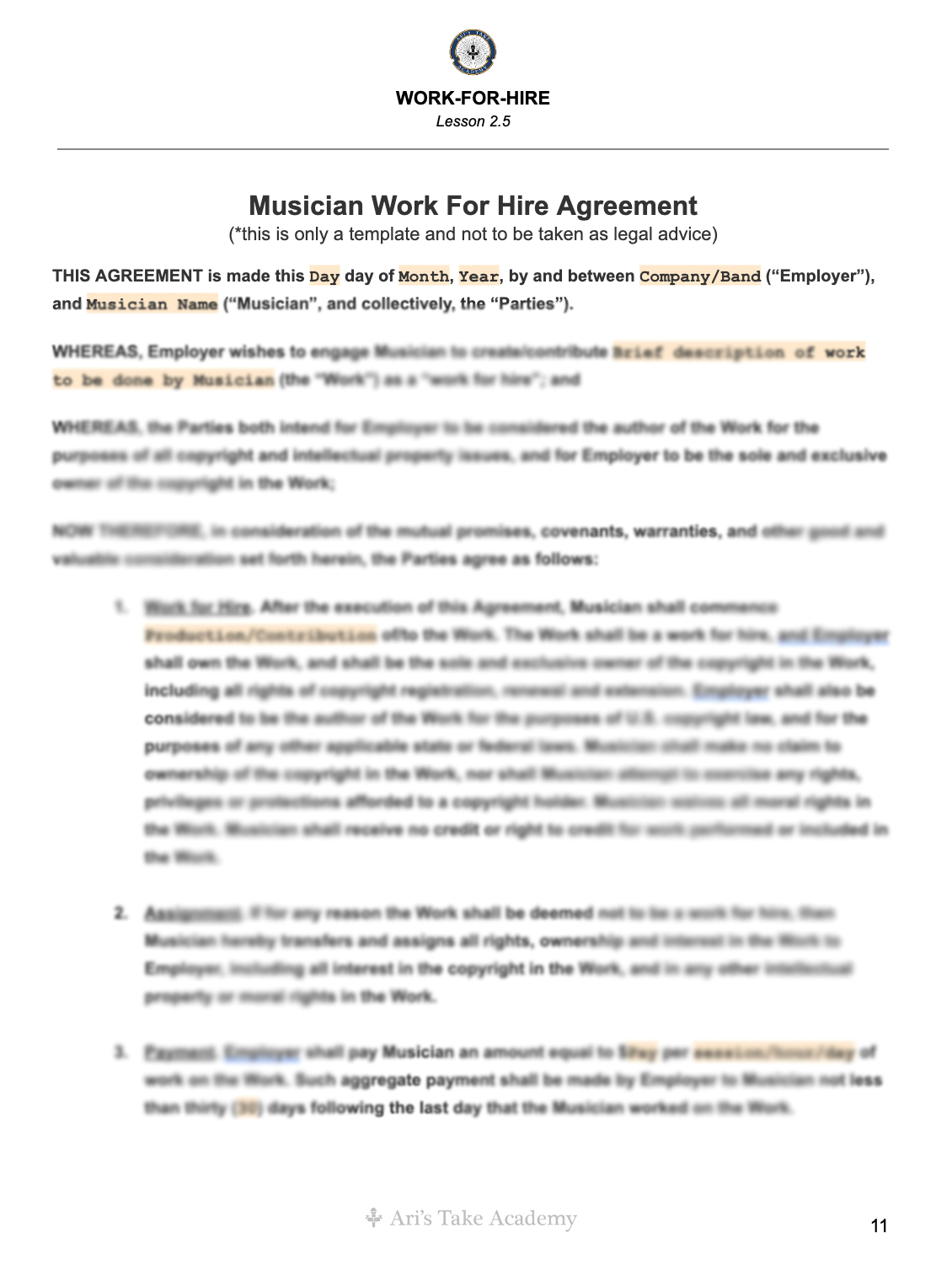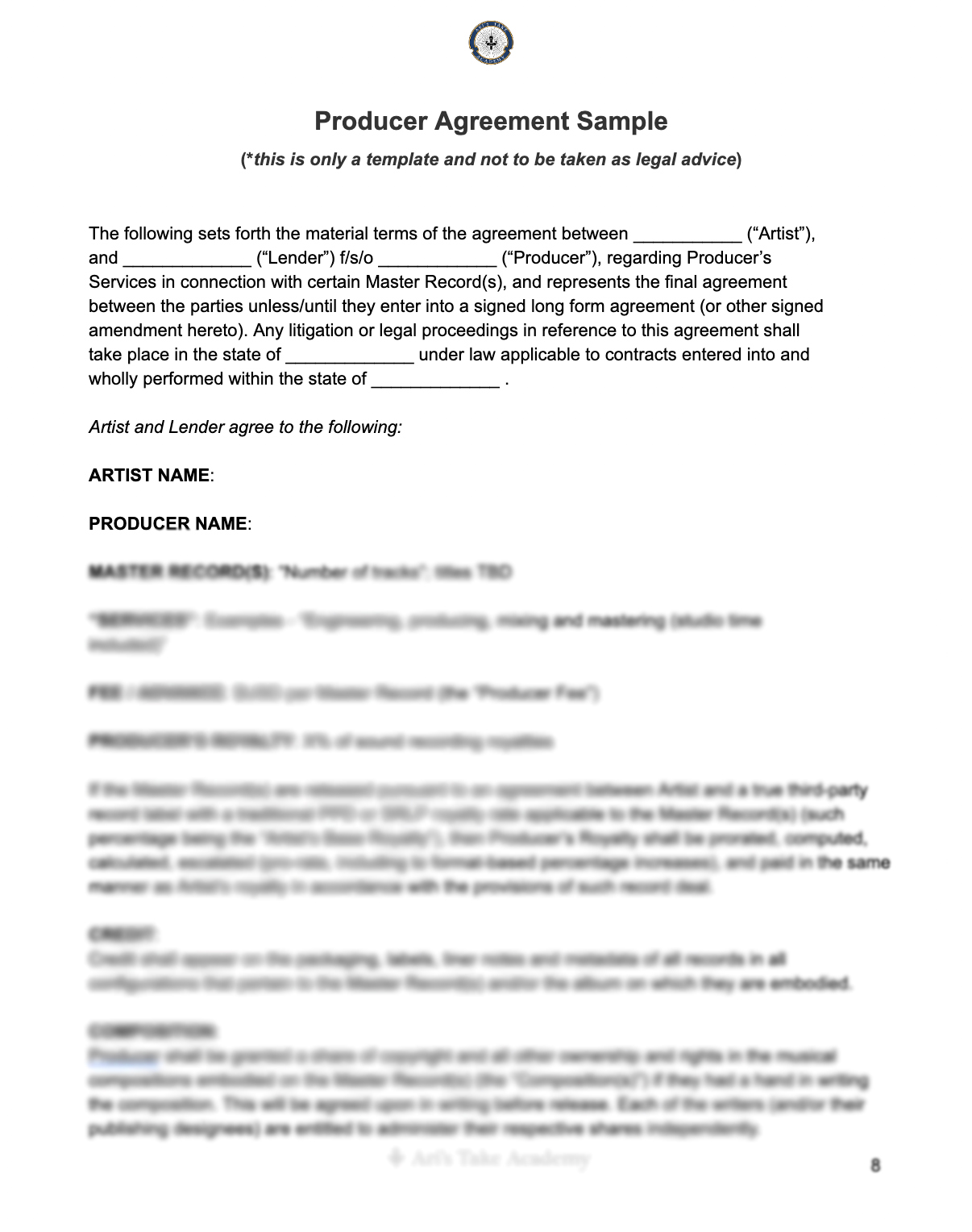 Join Ari Herstand as he steps you through how to properly register and release all of your music in his easy-to-understand teaching style.

He will be on hand to answer any and all questions. 


Every student is invited into a
private, members-only Community Group
to ask any questions that may come up and get to know your fellow students.
Ari's former students have discovered 10s of thousands of dollars that they didn't even know existed, because he helped get them properly registered and paid.

The question isn't "can I afford to take this course?" 

The question is "can I afford not to take this course?"

Don't attempt another release all on your own. Let's do it together.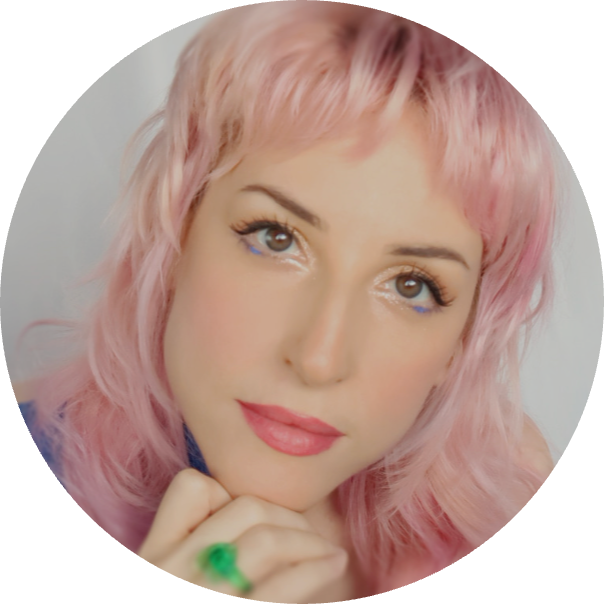 I love this course so far. It has helped me greatly because I do a lot of my royalties administration myself. The wording on some forms is a bit confusing, but seeing Ari go through it and explain, really makes me feel like I'm getting a huge deal with what I paid for the course! I don't know where else anyone would take the time to go through a form explaining what each section is. Not even the actual company's websites offer tutorial videos like that about their registration forms, so it really is gold!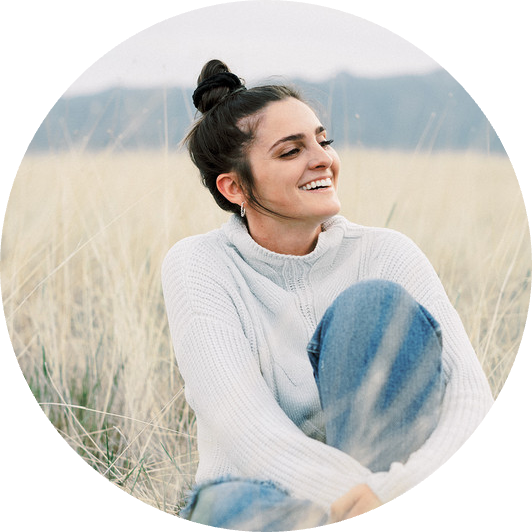 I have loved being a part of ATA! As an indie artist, it's hard to wear all the hats of being a creator that writes, produces, performs AND takes on the business aspect of music. RRR is super straightforward and easy to understand; ATA's a fun environment to learn helpful ways to succeed in the music business, whatever that may mean for you!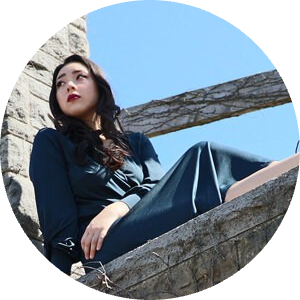 ATA has given me so much valuable info. The hands on, practical approach is so unique and crucial. The cost is absolutely worth it, and I felt like I got so much more out of it than the dollar value I paid, even though I was nervous at the beginning. Additionally, the community is really helpful for discussing personal situations and questions, and the instructors go above and beyond to help every single person on a one to one basis.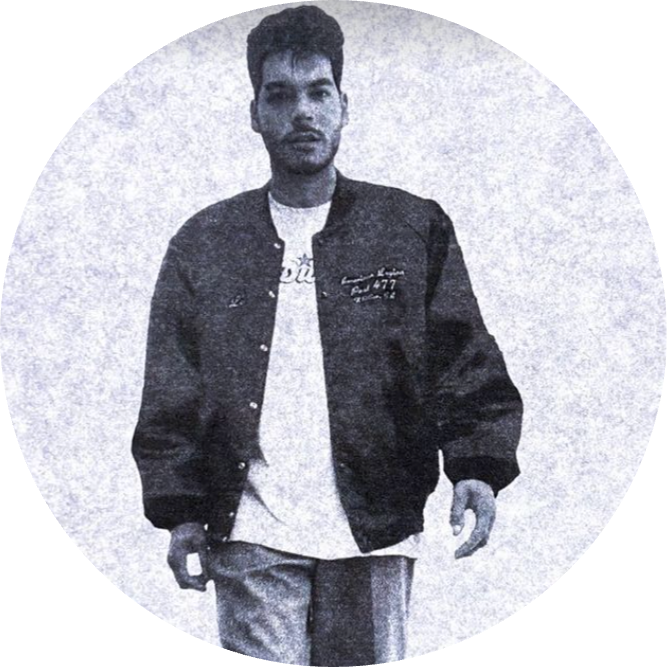 RRR has taught me a lot that I thought I had already known about copyright and royalties. Everything is so straight to the point and simple to follow along with.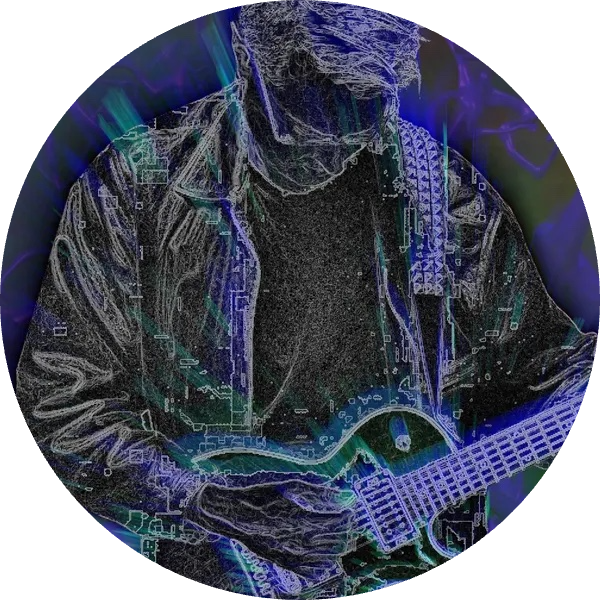 RRR came to me at just the right time. I feel like it paid for itself within the first few lessons, it has saved me a huge amount of time and helped me prioritize the more important phases of the release process.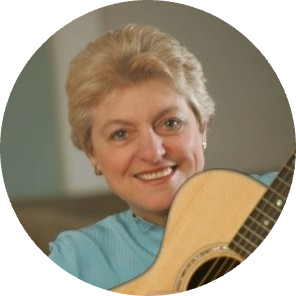 I love RRR and how this course is at your own pace, because life gets crazy, as you know. I also appreciate your dedication and devotion to your students. You are always actively in the field, updating the course material with the latest developments. You have made a profound difference in the lives of us struggling musicians!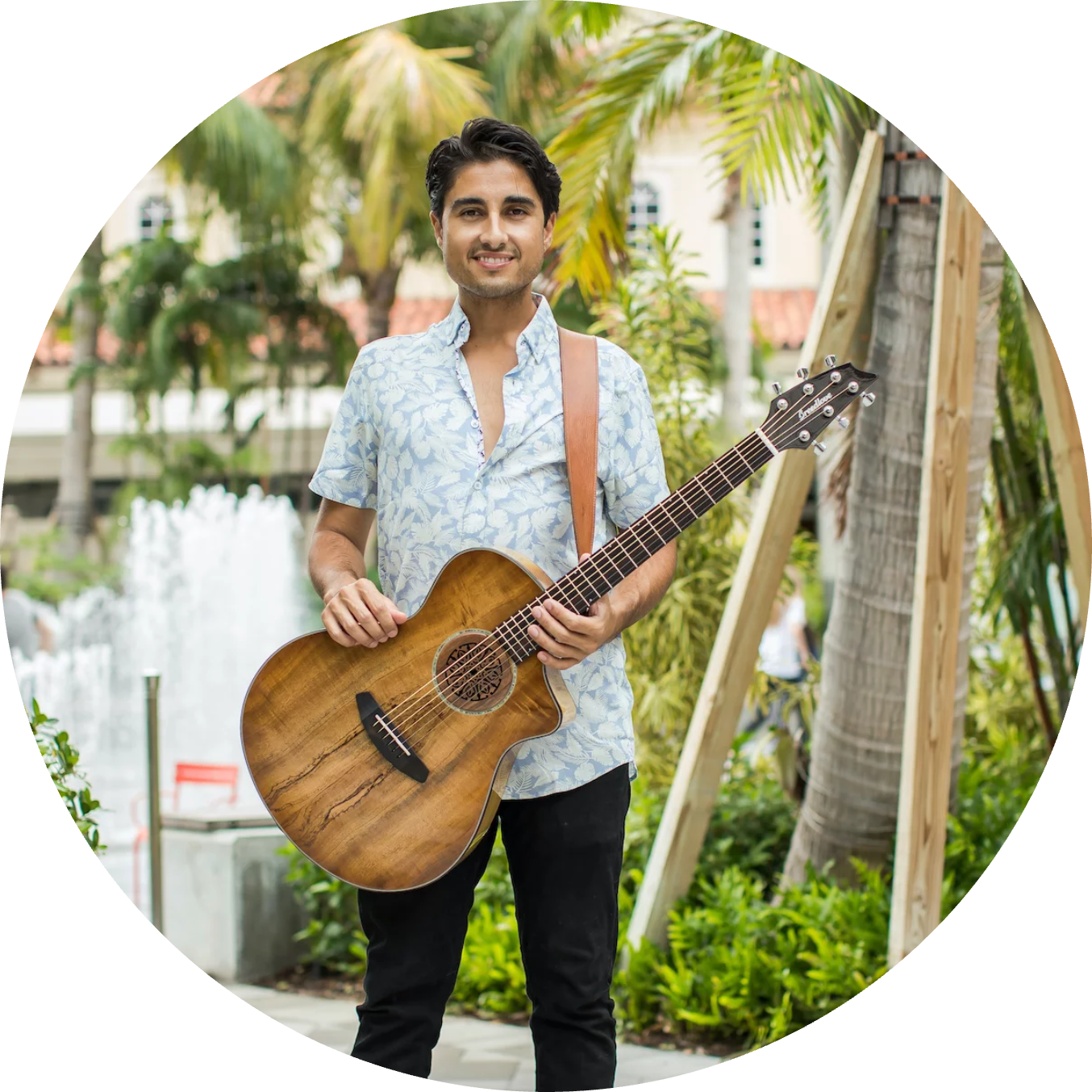 ATA is a great tool for working musicians. If I had known how much value I was going to get out of this when I signed up, I would have had zero reservations or doubts about the cost. The relationships that have been able to develop via the introductions made through this community are going to be vital in moving my career forward.

Wisdom is priceless & Ari has a lot of wisdom. I made a small investment, but now I'm looking at being able to make several times that. It was absolutely worth every penny. The greatest investment you can ever make is in yourself. Nobody is going to invest in your career more than you.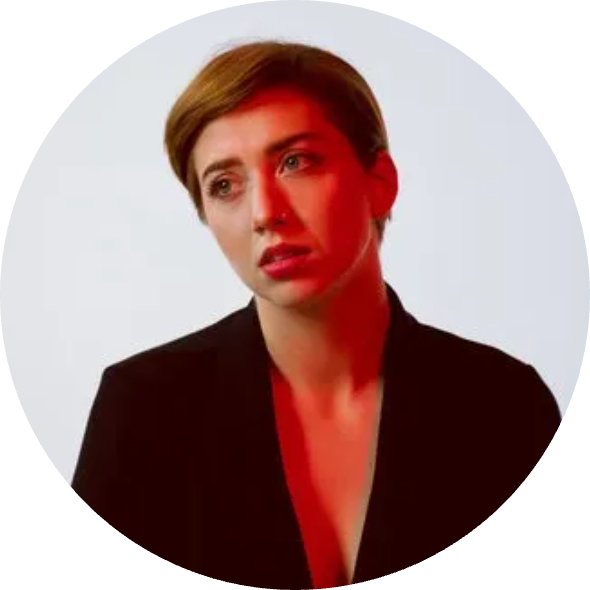 I always felt like if I could just get in front of people that they would connect with my artistry. ATA confirmed this for me. This is about putting what you are already doing in front of people who wouldn't have found it otherwise, and when you find the audience that resonates, you will see results. Period.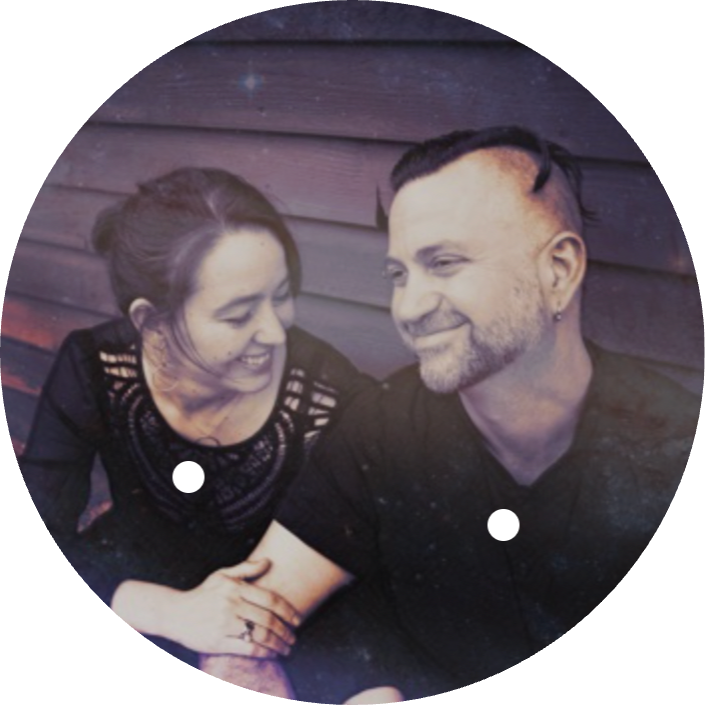 When we made the decision to pursue music full time, we were overwhelmed by the daunting task of marketing ourselves and networking. ATA and Ari's book cut through the noise and gave us clearly defined goals, strategies to implement them, and a community of like-minded artists that believe all boats rise with the tide. Without a doubt, ATA saved us years of trial and error navigating the music business side of things, freeing us to focus more on the creative and passionate side of artistry. We could not be more grateful.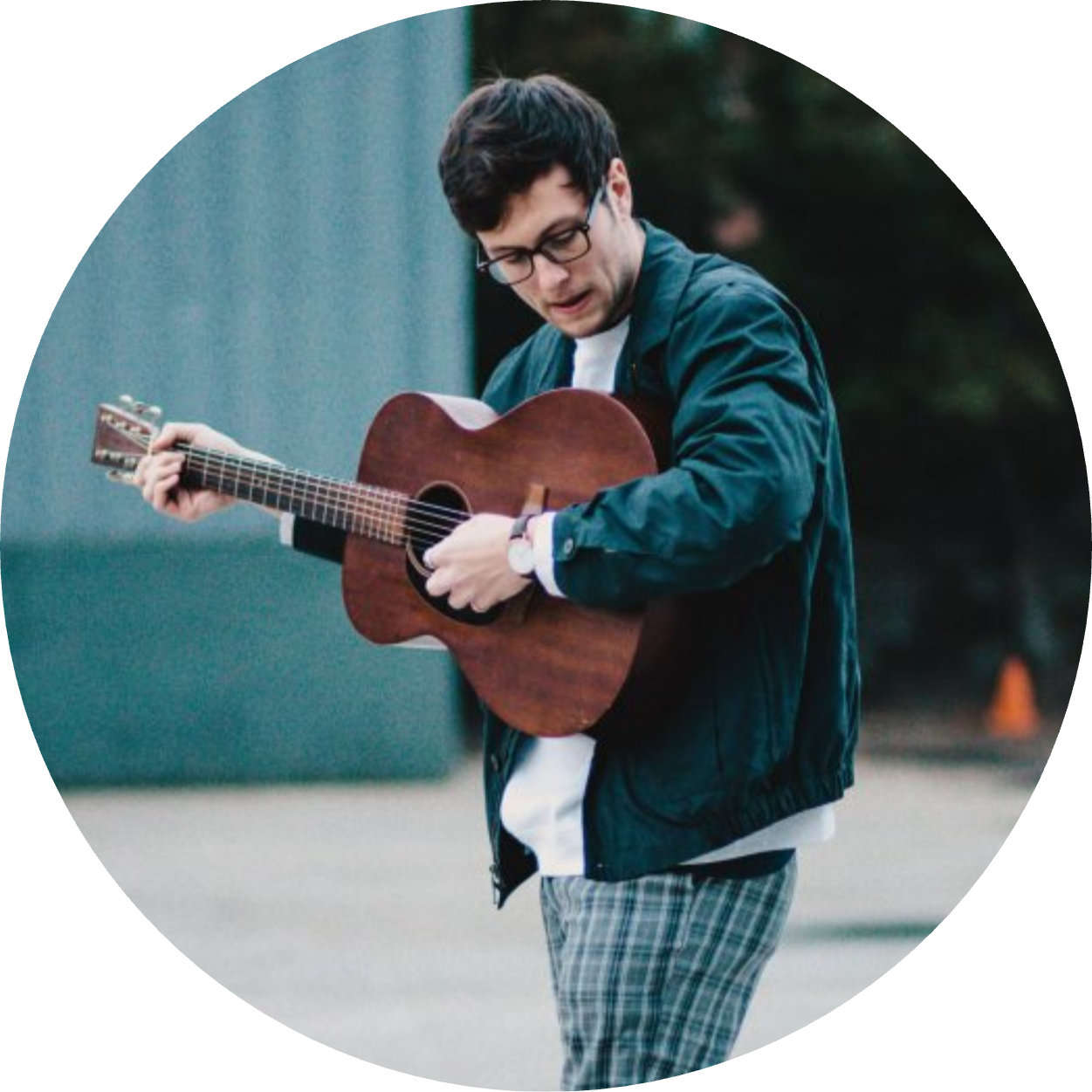 The ATA Team is extremely hands-on throughout the process. I would highly recommend this program as well as all of the other programs. It's a really quality organization and it's an absolute resource for an upcoming musician like myself, or at any level that you might want to gain some additional knowledge.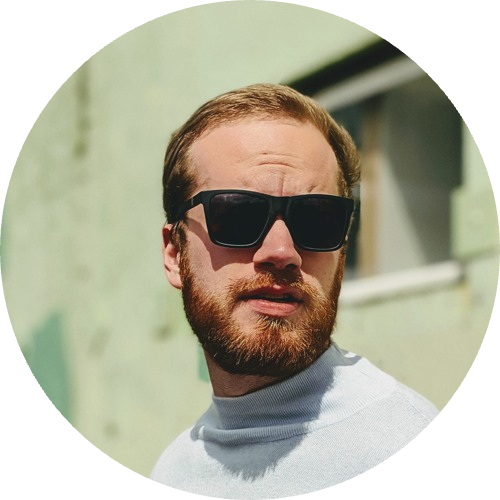 ATA is a really competitive, rewarding experience, and has provided really valuable insight into the music industry. ATA provides an opportunity to interact with and seek out mentorship from industry pros who have the gigs that we all dream of. Through this, it has really become apparent to me that the success that I'm looking for comes one step at a time, and ATA gives you some really valuable steps!

Dana Nielsen
Grammy-Nominated Producer, Songwriter, & Mixing Engineer

Ari's Take Academy has honestly changed my life. I've joined almost all of the courses. The courses are top notch. The community is incredible. I've started a record label. I've signed new artists. It's incredible having the resource that is ATA and all the people in there to help wade through all these murky music business waters. It's a goldmine.

Andy Mason
Children's Music Musician

I wake up one morning, opened my bank account and there is $10k in there (from royalties I didn't know about)! If you want to become a full-time musician, working musician or wherever you are in your career, you can definitely benefit from taking some advice from Ari and listening to what he has to say.

Where are you located?
Ari's Take Academy is completely online. Our instructors, moderators and students are all over the world! The core ATA team is based in Los Angeles, California.
When is enrollment open for ATA?
We open enrollment twice a year for about a month at a time for our master courses. However, enrollment is ongoing for the Registration, Royalties, and Release introductory course.
When does this course start and finish?
This course starts as soon as you enroll and finishes when (if) you want. As long as you work in music, these strategies will be effective. We continually update the lessons and trainings to make sure that it stays relevant, up-to-date and valuable. And you can continue to ask questions, network and collaborate in the private members only Group. This course is completely self paced. The lessons are pre-recorded.
What genres do you work with?
All. Yes, all. Just ask our Indian Classical musician who just sold out his show in Mumbai. Or our Shakuhachi flute player based in San Francisco. Or our Celtic singer/songwriter in Duluth.
How long will I have access to this course?
You will have access to the course for at least 1 year from today's date.
How much time do I need to devote to ATA a week?
There are about 4 hours of pre-recorded lessons. There is on-going, real-time support in the private members-only Group. When you're prepping for a release, you should be spending about 10 hours a week getting ready for it (with these exercises and checklists in the course). When you're off release, you can spend a couple hours a week monitoring all of your registrations.
Do you have a refund policy?
There are no refunds with this course. Once you gain access to the course, you will get all of the lessons at once. It won't take long to get through and implement. If this doesn't work for you, it will simply because you did not put in the work to make this work. We are here to help you, however. Join us in the group to ask whatever questions you have and we will help you through this and make sure this works for you.
How can I justify the price?
We know that other educational offerings often charge much more for something like this (often taught by people who are not actively working in the field or have any connections to the industry), but we wanted to make sure we kept this affordable enough for artists, songwriters, musicians, producers, indie labels, and managers. We settled on a price that is high enough to weed out the people who are not serious, but affordable enough for artists, producers and managers who are willing to invest in themselves. We are only interested in having professionals join us. This is an investment in your career. You will be saving years of making mistakes and learning through trial and error. This is a career accelerator.
Many students have discovered that the investment of the course was paid back (and more) when they discovered royalties they hadn't registered for.
Am I guaranteed to make more money after I finish the course? 
Nothing is guaranteed, but if there is money out there for you, we will absolutely make sure you know how to find it to get paid. We have helped artists track down thousands of lost dollars. 

Is ATA doing the work for me in tracking down royalties? 
No. This is an educational course. We give you the information and knowledge, but it is up to you to properly register and release your work and track down lost royalties. We give you the road map, but it is up to you to do the grunt work. Ari and the ATA staff will be on hand to answer questions in the Community Group.
Are there any other fees on top of the price of the course?
There are no extra fees on top of the price of the course, however some recommended services may cost money. 

I have more questions. How do I get in touch?
Email us: [email protected]




DISCLAIMER



BY ENROLLING IN THIS COURSE YOU ARE GAINING FULL ACCESS TO THIS COURSE MATERIAL FOR AS LONG AS WE KEEP IT AVAILABLE (YOU WILL HAVE ACCESS TO THE COURSE FOR AT LEAST 1 YEAR FROM TODAY'S DATE).