How to Become a
Successful Touring Artist


A step-by-step guide to building a live fan base, booking and promoting a full tour and making money on the road with Ari Herstand.

You can have a successful, long-term career in music if you want to.
You just need the drive, passion, talent, dedication and, of course, knowledge. The knowledge part is what catches most musicians off guard. There are so many music business talking heads out there. So many lawyers who write books on the business of music. So many opinions. And so much information that it seems like consuming it all will only paralyze you or make your head spin right off.
As a working, independent musician I understand you.
I am you. I've been fortunate enough to be able to distill all of the information not just for my music career, but more importantly, for yours. Through interviewing hundreds of movers and shakers of the industry and other successful musicians, I am passing along everything I've learned in a very intimate way.
ArisTake.com has little tidbits which are helpful, sure. My book, How To Make It in the New Music Business has a solid overview of everything you need to know. But these are just starting points. Jumping off points.
I have broken down everything you need to know and master to become a star in your hometown and book full-fledged national tours.
If you want to sell out venues not just in your hometown, but all over the country, this course is for you. I know, not everyone wants to tour, and that's fine. But what I've realized is that there are tons of incredible musicians who have built up hardcore fanbases online who would love to see them live, but have no idea how to book a tour to reach them. And there are even more musicians who are insanely talented, but cannot, for the life of them, figure out how to get people to their shows.
This is why I created this course. I am going to guide you through this and be with you every step of the way. Whether you have tens of thousands of fans online or 0 fans online, this course will help you. Whether you can draw 1,000 people locally or 10 people locally, this course will help you.
Time Management
I know one of the biggest pain points for musicians is time management. How do you balance your business with your music (and possibly your day job)? How do you balance the money gigs with the career building gigs? How do you make sure you're working smarter, not harder?
I have put together time management tools to keep you focused and on track, including sample calendars, to-do lists, checklists, spreadsheets and other resources to make sure you move forward, not sideways.
Connections To The Industry
I know that most musicians don't have connections to the industry. I do. I will be bringing in some experts on booking and touring for live Q&As and interviews.

Joining Our Community
One of the best aspects of this course is the community you will become a part of. We will have a private, members-only Facebook group which all students will be a part of to ask fellow members questions, get feedback on their work, get (and give) encouragement and be held accountable.

Staying Inspired
I want every person who joins the course to succeed. Nothing will bring me more joy than to hear about your successes. And I guarantee you will have them. If you're ever feeling overwhelmed or lost, we are here for you.
Keeping Up With Changes in the Field
It's hard to keep up with all the new changes in the music business and even more difficult to know what you need to do to make sure you stay on top of everything. I (along with my team) are staying on top of everything so you don't have to. The group will help you keep up with the changes and we will all keep each other up to date with the best new tools and strategies for success.

Ari Herstand
"The poster child of DIY Music" - Forbes
Los Angeles based Ari Herstand (pronounced Ar*ee Her*stand), is the author of the best-selling book How To Make It in the New Music Business. It remains at the top of the Amazon charts and has been widely adopted by music business schools worldwide.
His music business advice blog, Ari's Take, has become the go-to resource for independent musicians on how to run a successful music career in the NEW music industry. Herstand's well-researched, relatable, no BS approach is why so many musicians continue to trust him for advice. He offers encouragement without condescension and maintains a "we're all in it together" attitude not found elsewhere in the space.
Ari Herstand is an independent musician who has played over 700 shows around the country (nearly all self-booked), has opened for or toured with Ben Folds, Cake, Matt Nathanson, The Milk Carton Kids and Ron Pope, has performed on Ellen, and has had his music featured in countless TV shows, commercials and films. He currently leads the 1973 funk project Brassroots District.
Herstand has written for many of the top musician trade magazines and websites including Music Connection Magazine, American Songwriter, Digital Music News, Playback Magazine, CD Baby, Tunecore, Reverbnation, Roland, Discmakers, ASCAP, Hypebot and others. He has been a featured speaker at SXSW, BBC One's Amplify, ASCAP Music Expo, SF MusicTech, CD Baby's DIY Musician Conference and Berklee College of Music.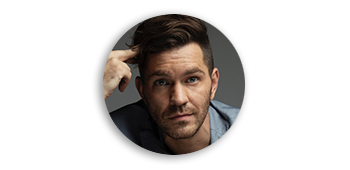 ANDY GRAMMER
There is a great divide between what the young musician thinks being a rock star is and what actually working as a musician entails. Ari fills in the blanks with his light hearted yet blunt demeanor.He's the informed older brother most of us never got in this crazy, confusing industry.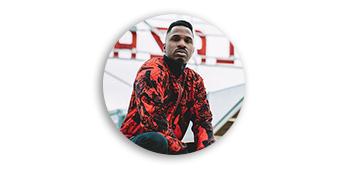 GOSPEL LEE
Wisdom is priceless & Ari has a lot of wisdom. I made a small investment, but now I'm looking at being able to make several times that. It was absolutely worth every penny. The greatest investment you can ever make is in yourself. Nobody is going to invest in your career more than you.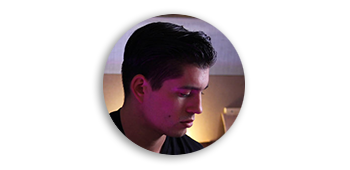 CASEY WICKSTROM
This course was a total game changer. It opened up doors that I never knew existed, and gave me so many tools to improve my music as a business. I put my trust (and money) in Ari Herstand when I signed up, and I'm so damn glad that I did.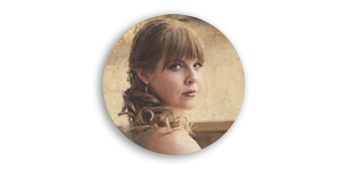 BRONWYN W. HIGGINS
Talk about someone with a passion for information, tips, tricks, data, and experience. He's got it. Not only is he prolific in his knowledge, he's just a great, down to earth guy who will help you out no matter what your situation.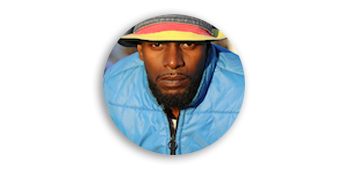 NITE OWL
There is absolutely nothing out there like this. The best money you will ever spend.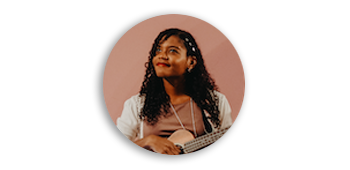 YANIZA
Never did I expect to get SIX offers from top booking agencies. Words will never express how thankful I am for your guidance.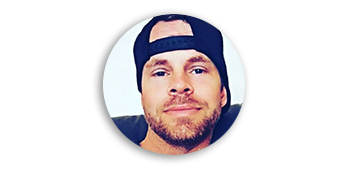 MENICE NEW ERA
I went to Full Sail, and Ari's Take Academy got me further ahead in one day than two years there.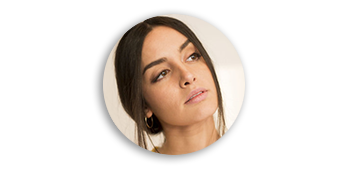 ANDRIA PIPERNI
To have someone who is so experienced, knowledgeable and well-connected in the industry share such detailed information and insight (from big-picture to nitty-gritty), and be so present (showing up sometimes for hours at a time to chat online!) was truly an invaluable experience. I am still constantly referring back to notes I made throughout the course and finding helpful answers!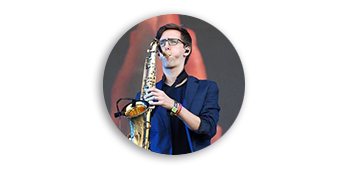 STEVE DAVITT
(Touring Member of Marian Hill)
Ari's Take Academy is astounding! Ari brings so much practical knowledge about how the music industry actually works today, it'll probably make your head spin. But once it's back on straight, you'll start taking bits of his advice and seeing real results with your music.
OCTOBER EMBER
When we made the decision to pursue music full time, we were overwhelmed by the daunting task of marketing ourselves and networking. Ari's Take Academy and Ari's book cut through the noise and gave us clearly defined goals, strategies to implement them, and a community of like-minded artists that believe all boats rise with the tide. Without a doubt, Ari's Take Academy saved us years of trial and error navigating the music business side of things, freeing us to focus more on the creative and passionate side of artistry. We could not be more grateful.
Frequently Asked Questions
Where are you located?
Ari's Take Academy is completely online. Our instructors, moderators and students are all over the world! The core ATA team is based in Los Angeles, California.
When is enrollment open for ATA?
We open enrollment twice a year for about a month at a time. Make sure you're on the email list to be notified at next open enrollment period.
When does this course start and finish?
This course starts as soon as you enroll and finishes when (if) you want. As long as you work in music, these strategies will be effective. We continually update the lessons and trainings to make sure that it stays relevant, up-to-date and valuable. And you can continue to ask questions, network and collaborate in the private members only Group. This course is completely self paced.
The lessons are pre-recorded.
What genres do you work with?
All. Yes, all. Just ask our Indian Classical musician who just sold out his show in Mumbai. Or our Shakuhachi flute player based in San Francisco. Or our Celtic singer/songwriter in Duluth.
How long will I have access to this course?
You will have access to the course for at least 1 year from today's date.
How much time do I need to devote to ATA a week?
There are about 8 hours of pre-recorded lessons. There are live video Q&A sessions and on-going, real-time support in the private members-only Group. We recommend devoting a minimum of 5 hours a week to be successful with these strategies.
Will this work for me if I don't live in the US or Europe?
This course covers how to specifically tour the US and Europe. But the strategies will work in nearly every city around the world that hosts live music.
Is this only for musicians?
While we created this intended for live artists of all genres, it will be extremely valuable for managers and aspiring agents as well. There are industry members who are part of our community and the lessons, guides and resources are helpful for anyone working on a live performance career either for themselves or artists they represent.
Do you have a refund policy?
There are no refunds with this course. These strategies are proven and will work if implemented properly and the quality of your content is competitive. Once you gain access to the course, you will get all of the lessons at once. It won't take long to get through and implement. If this doesn't work for you it will simply because you did not put in the work to make this work. We are here to help you, however. Join us in the group to ask whatever questions you have and we will help you through this and make sure this works for you.

DISCLAIMER


BY ENROLLING IN THIS COURSE YOU ARE GAINING FULL ACCESS TO THIS COURSE MATERIAL FOR AS LONG AS WE KEEP IT AVAILABLE (YOU WILL HAVE ACCESS TO THE COURSE FOR AT LEAST 1 YEAR FROM TODAY'S DATE). YOU CAN EITHER PAY A LUMP SUM UP FRONT OR YOU CAN DO THE PAYMENT PLAN. IF YOU OPT FOR THE INSTALLMENT PLAN, YOU ARE COMMITTING TO PAYING OFF YOUR BALANCE. IT IS NOT A MONTHLY MEMBERSHIP FEE. THERE IS NO "CANCELLATION."