How To Become A Successful Touring Artist
A step-by-step guide to building a live fan base, booking and promoting a full tour and making money on the road with Ari Herstand

You can have a successful, long-term career in music if you want to.
You just need the drive, passion, talent, dedication and, of course, knowledge. The knowledge part is what catches most musicians off guard. There are so many music business talking heads out there. So many lawyers who write books on the business of music. So many opinions. And so much information that it seems like consuming it all will only paralyze you or make your head spin right off.
THE DAYS OF THE BIG BREAK ARE OVER. MAKING IT IN THE NEW MUSIC BUSINESS IS NOT ABOUT LUCKY BREAKS. IT'S ABOUT HARD WORK.
As a working, independent musician I understand you.
I am you. I've been fortunate enough to be able to distill all of the information not just for my music career, but more importantly, for yours. Through interviewing hundreds of movers and shakers of the industry and other successful musicians, I am passing along everything I've learned in a very intimate way.
ArisTake.com has little tidbits which are helpful, sure. My book, How To Make It in the New Music Business has a solid overview of everything you need to know. But these are just starting points. Jumping off points.
THIS COURSE IS THE DEEP DIVE. THE HANDS-ON, STEP BY STEP APPROACH TO TACKLING ONE VERY SPECIFIC PAIN POINT: BECOMING A SUCCESSFUL TOURING ARTIST.
I have broken down everything you need to know and master to become a star in your hometown and book full-fledged national tours.
If you want to sell out venues not just in your hometown, but all over the country, this course is for you. I know, not everyone wants to tour, and that's fine. But what I've realized is that there are tons of incredible musicians who have built up hardcore fanbases online who would love to see them live, but have no idea how to book a tour to reach them. And there are even more musicians who are insanely talented, but cannot, for the life of them, figure out how to get people to their shows.
This is why I created this course. I am going to guide you through this and be with you every step of the way. Whether you have tens of thousands of fans online or 0 fans online, this course will help you. Whether you can draw 1,000 people locally or 10 people locally, this course will help you.
Time Management
I know one of the biggest pain points for musicians is time management. How do you balance your business with your music (and possibly your day job)? How do you balance the money gigs with the career building gigs? How do you make sure you're working smarter, not harder?
I have put together time management tools to keep you focused and on track, including sample calendars, to-do lists, checklists, spreadsheets and other resources to make sure you move forward, not sideways.
Connections To The Industry
I know that most musicians don't have connections to the industry. I do. I will be bringing in some experts on booking and touring for live Q&As and interviews.
Joining Our Community
One of the best aspects of this course is the community you will become a part of. We will have a private, members-only Facebook group which all students will be a part of to ask fellow members questions, get feedback on their work, get (and give) encouragement and be held accountable.
Staying Inspired
I want every person who joins the course to succeed. Nothing will bring me more joy than to hear about your successes. And I guarantee you will have them. If you're ever feeling overwhelmed or lost, we are here for you.
Keeping Up With Changes in the Field
It's hard to keep up with all the new changes in the music business and even more difficult to know what you need to do to make sure you stay on top of everything. I (along with my team) are staying on top of everything so you don't have to. The group will help you keep up with the changes and we will all keep each other up to date with the best new tools and strategies for success.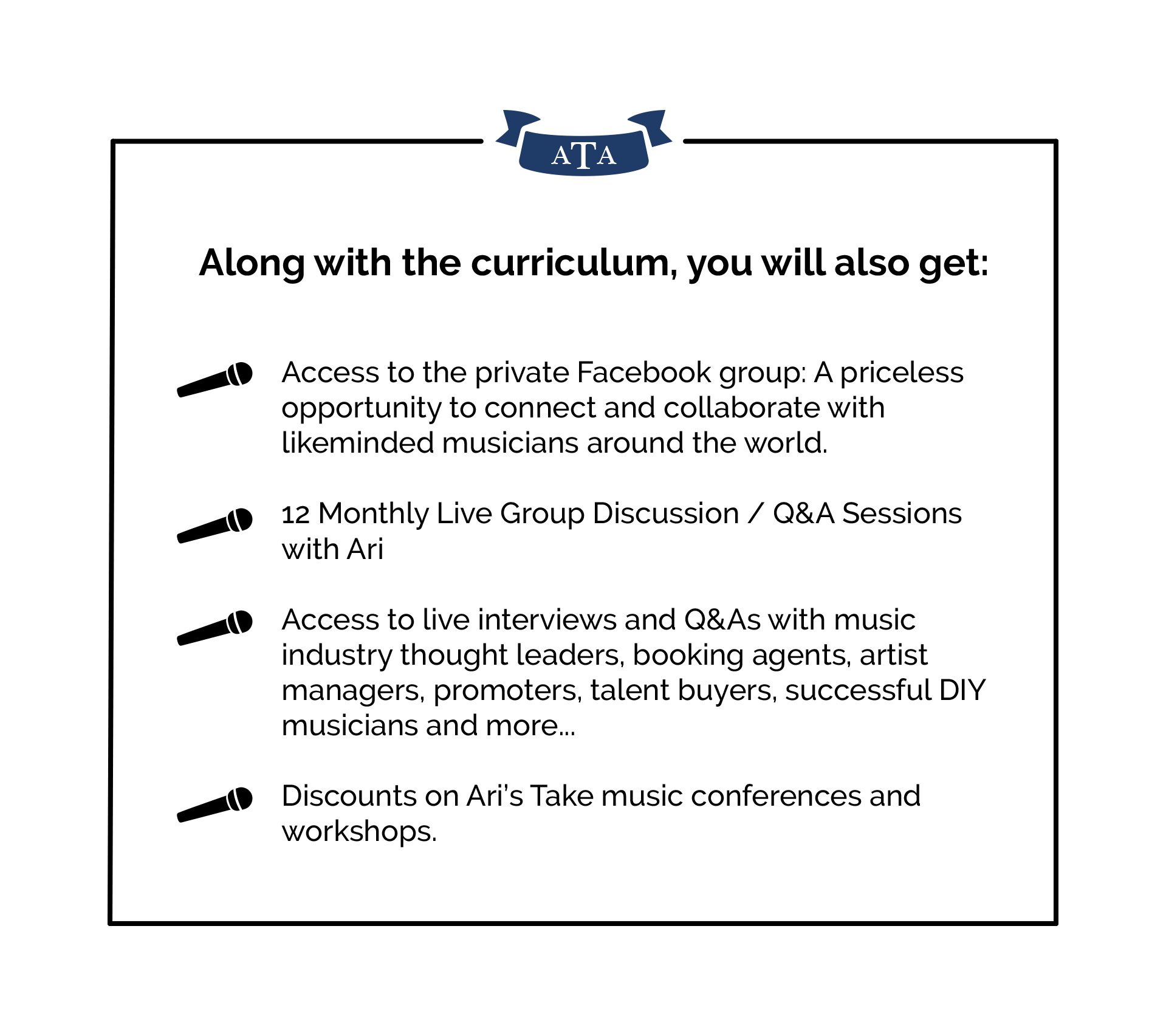 ---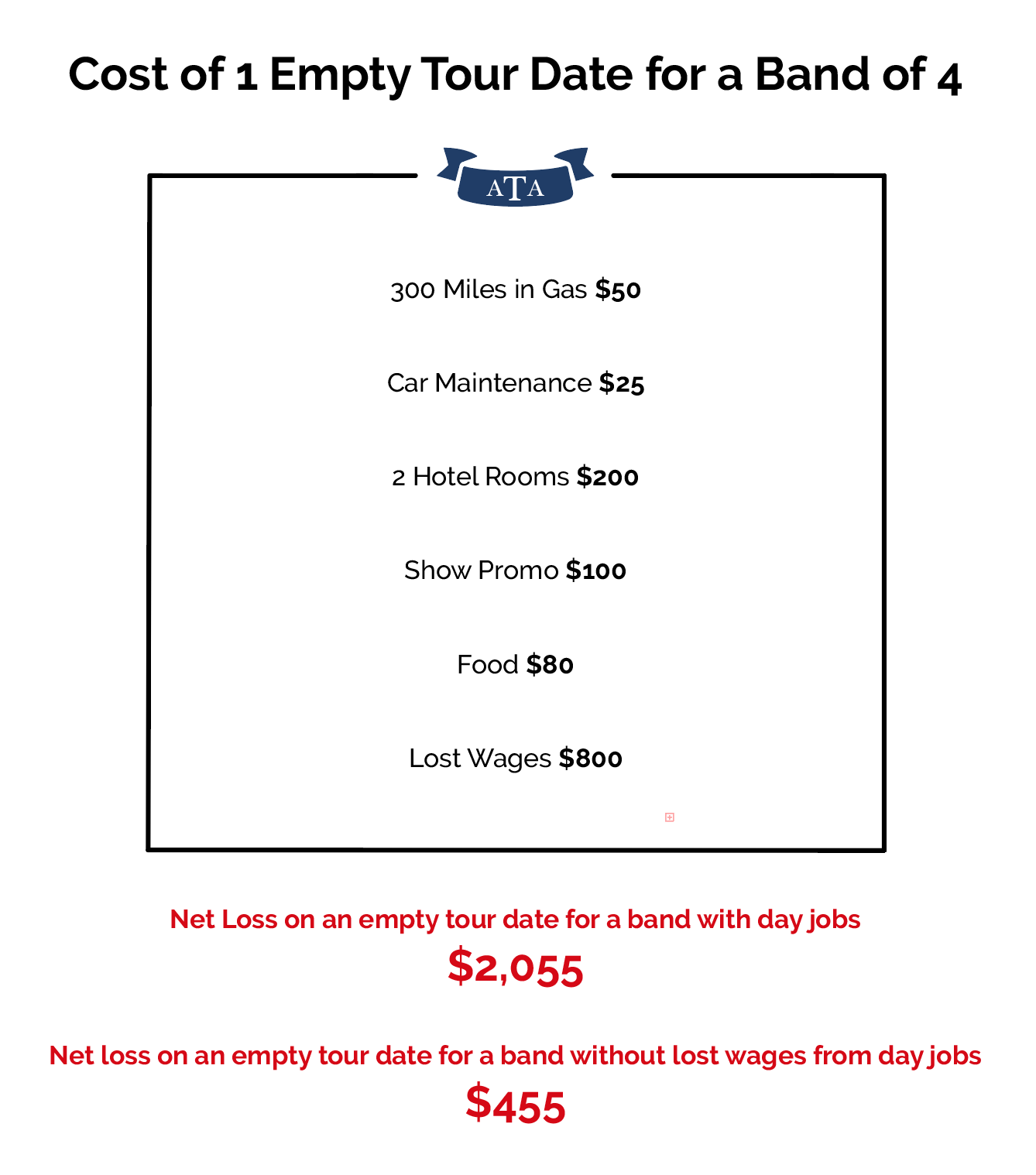 Course Curriculum
CHAPTER 1: COURSE INTRODUCTION
Available in days
days after you enroll
CH.1 Lesson 1: Introduction
Available in days
days after you enroll
CH.1 Lesson 2: How This Course Works
Available in days
days after you enroll
Becoming a Certified Ari's Take Artist
Once you complete this course and meet a few key milestones of success, you will become a Certified Ari's Take Artist (CATA).
This is Ari's Take Academy's form of graduating. Instead of getting piece of paper that will do absolutely nothing for your career (in the real world), you will be invited into my private community where you will have access to everyone that I have access to.
Once you have graduated from Ari's Take Academy and are a CATA, I am at your service.
I will happily open every door for you. You need a booking agent? Done. You need a manager? I will make intros for you and help you find one. You want to be the support act for any mid-level act? I will help make that happen for you.
You will be invited to parties and networking events, put on showcases, and be a VIP guest at every Ari's Take gathering and event around the world. Becoming a graduate of Ari's Take Academy is essentially becoming a serious player in the New Music Business.
CATAs are the new movers and shakers of the industry.
Your Instructor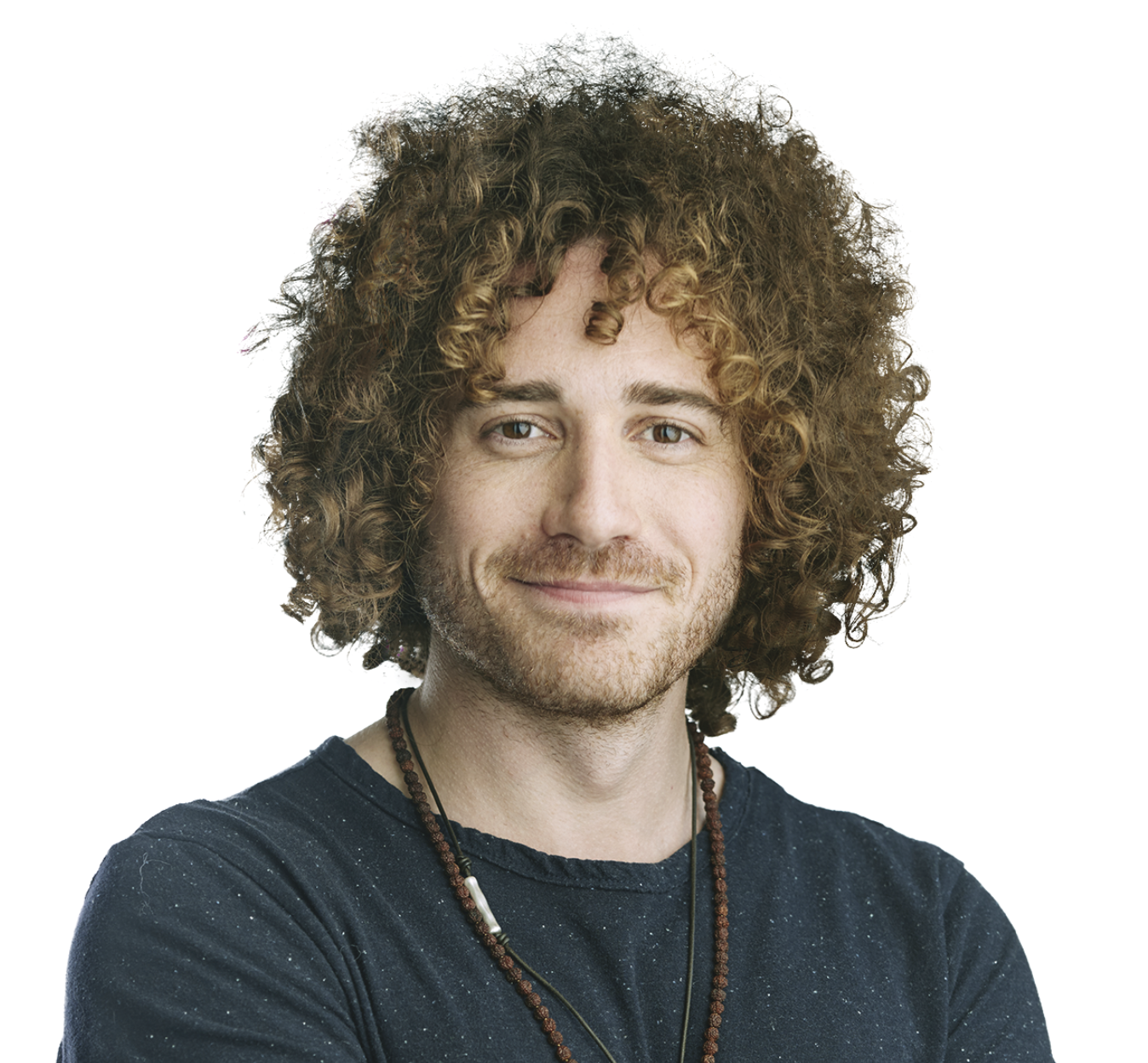 "The poster child of DIY Music" - Forbes
Los Angeles based Ari Herstand (pronounced Ar*ee Her*stand), is the author of the best-selling book How To Make It in the New Music Business. It remains at the top of the Amazon charts and has been widely adopted by music business schools worldwide.
His music business advice blog, Ari's Take, has become the go-to resource for independent musicians on how to run a successful music career in the NEW music industry. Herstand's well-researched, relatable, no BS approach is why so many musicians continue to trust him for advice. He offers encouragement without condescension and maintains a "we're all in it together" attitude not found elsewhere in the space.
Ari Herstand is an independent musician who has played over 700 shows around the country (nearly all self-booked), has opened for or toured with Ben Folds, Cake, Matt Nathanson, The Milk Carton Kids and Ron Pope, has performed on Ellen, and has had his music featured in countless TV shows, commercials and films. He currently leads the 1973 funk project Brassroots District.
Herstand has written for many of the top musician trade magazines and websites including Music Connection Magazine, American Songwriter, Digital Music News, Playback Magazine, CD Baby, Tunecore, Reverbnation, Roland, Discmakers, ASCAP, Hypebot and others. He has been a featured speaker at SXSW, BBC One's Amplify, ASCAP Music Expo, SF MusicTech, CD Baby's DIY Musician Conference and Berklee College of Music.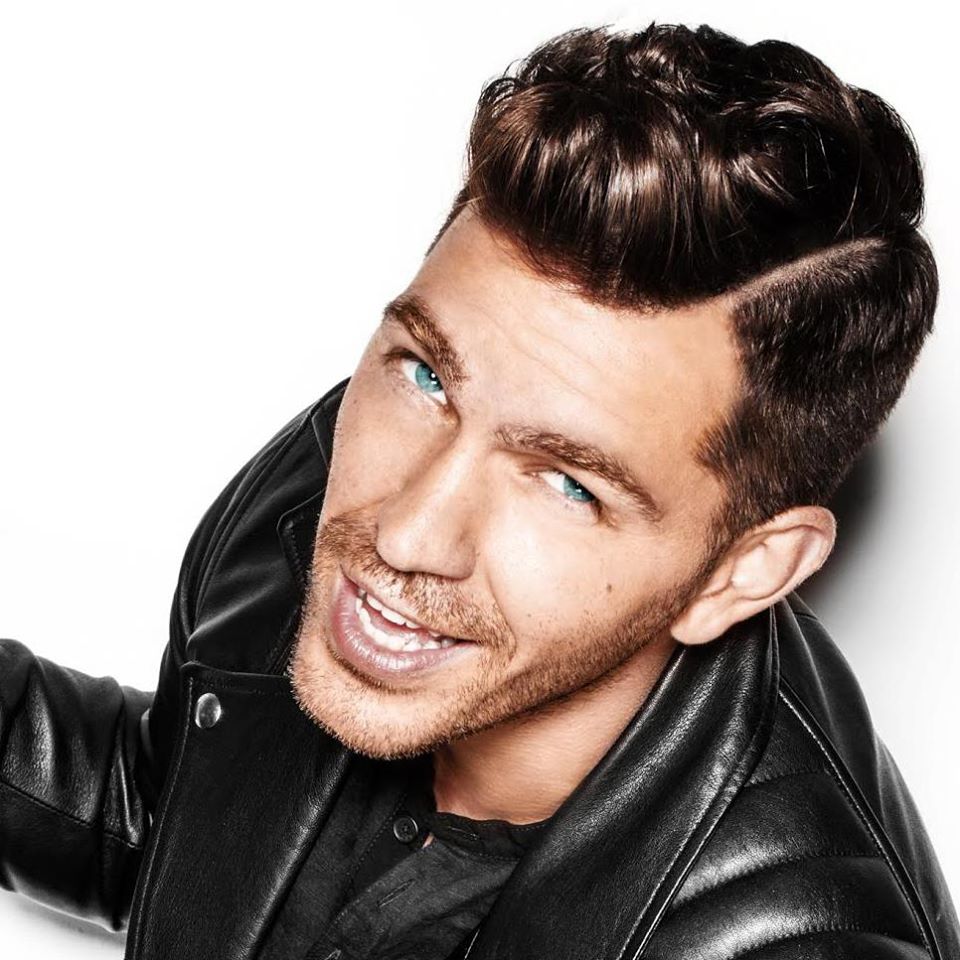 There is a great divide between what the young musician thinks being a rock star is and what actually working as a musician entails. Ari fills in the blanks with his light hearted yet blunt demeanor.
He's the informed older brother most of us never got in this crazy, confusing industry.
- Andy Grammer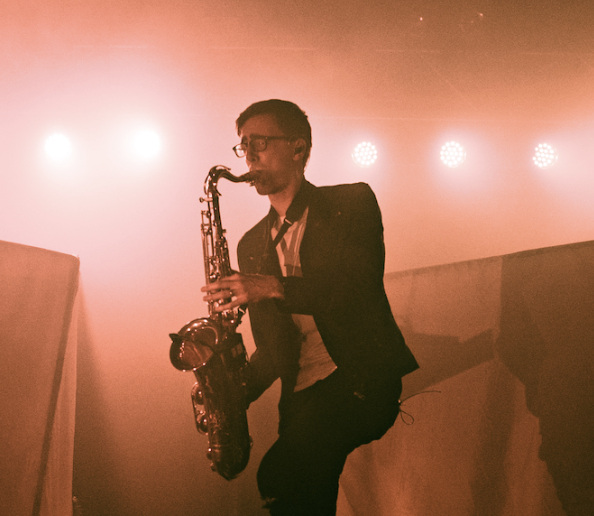 This course was astounding! Ari brings so much practical knowledge about how the music industry actually works today, it'll probably make your head spin. But once it's back on straight, you'll start taking bits of his advice and seeing real results with your music.
If that's not enough to convince you, the community of like-minded, supportive and bad-ass musicians really takes this course above and beyond anything else out there. I've already collaborated and traded work with a number of classmates and am looking forward to hearing about the successes of my fellow learners.
This course was one of the best investments I could have made in my career - I've already gotten way more value out of it than I expected. I even got more out of this than I did at most of my time in school.
Ari isn't just teaching the material, they're living it every day, and kicking ass while they do it. If you are serious about leveling up as a musician and becoming financially independent, then you should definitely take this class.
Any hesitations or reservations are likely just that little voice in your head that doesn't actually think you can make it in the music industry. It's scary to make the plunge. But if you're committed to doing what you love and making a good living while doing it, then this is the course for you.
- Steve Davit, touring member of Marian Hill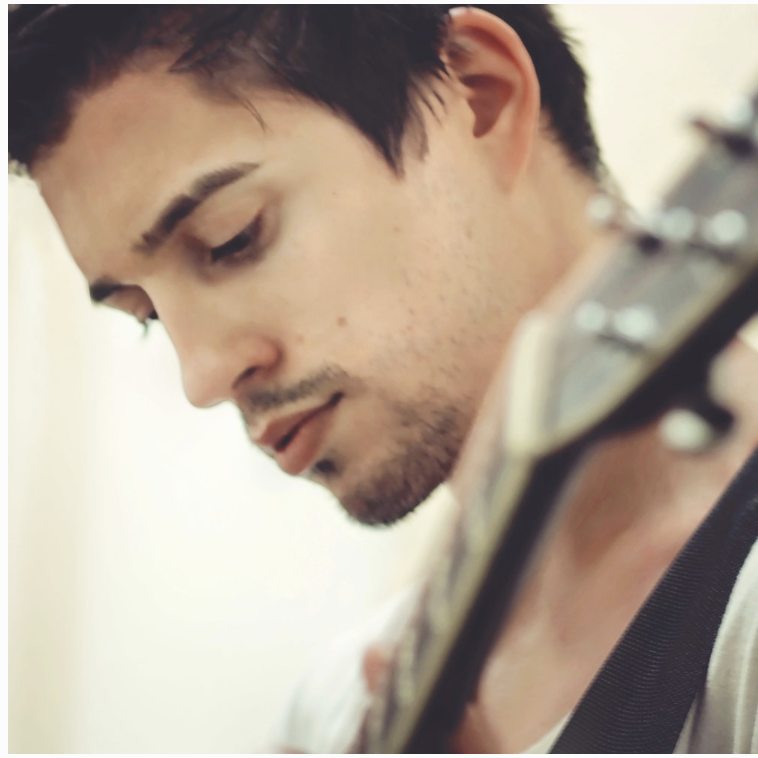 This course was a total game changer. It opened up doors that I never knew existed, and gave me so many tools to improve my music as a business. I put my trust (and money) in Ari Herstand when I signed up, and I'm so damn glad that I did.
- Casey Wickstrom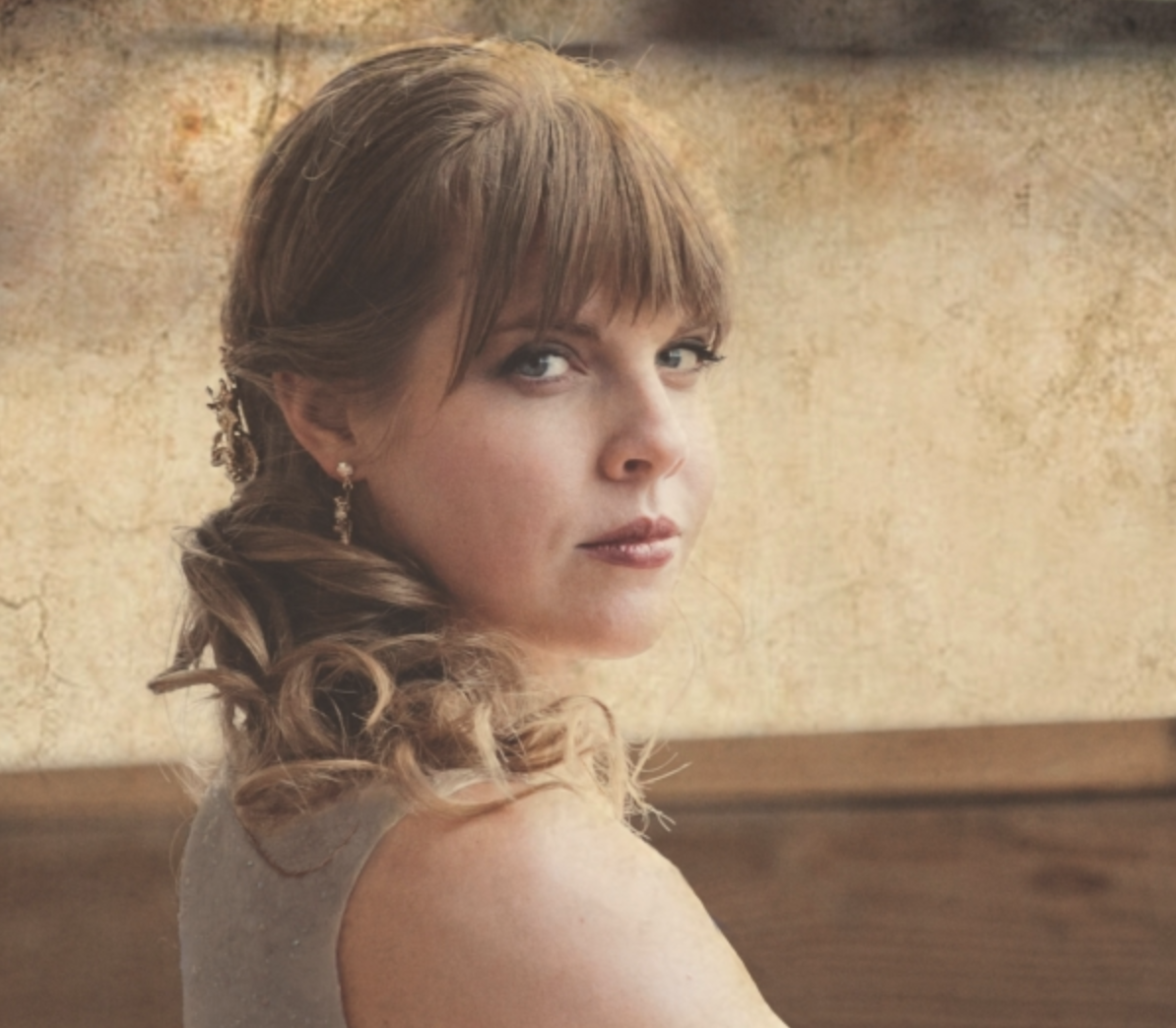 Ari is a fountain of knowledge when it comes to, well, basically everything music business related. Talk about someone with a passion for information, tips, tricks, data, and experience. He's got it.
Not only is he prolific in his knowledge, he's just a great, down to earth guy who will help you out no matter what your situation. If you have a music business conundrum, he knows how to help you figure it out, or at least where to point you to find the right answers.
Just the monthly chats alone were valuable. Being on a (virtual) face to face conversation with him where we could all hash out what we were going through was amazing for my career. It also helped me find where I need to be focusing my efforts on in the future to become better at what I want to do.
Overall, just having access to Ari has been helpful. 5 Stars. 2 Thumbs Up, 100% recommended.
- Bronwyn W. Higgins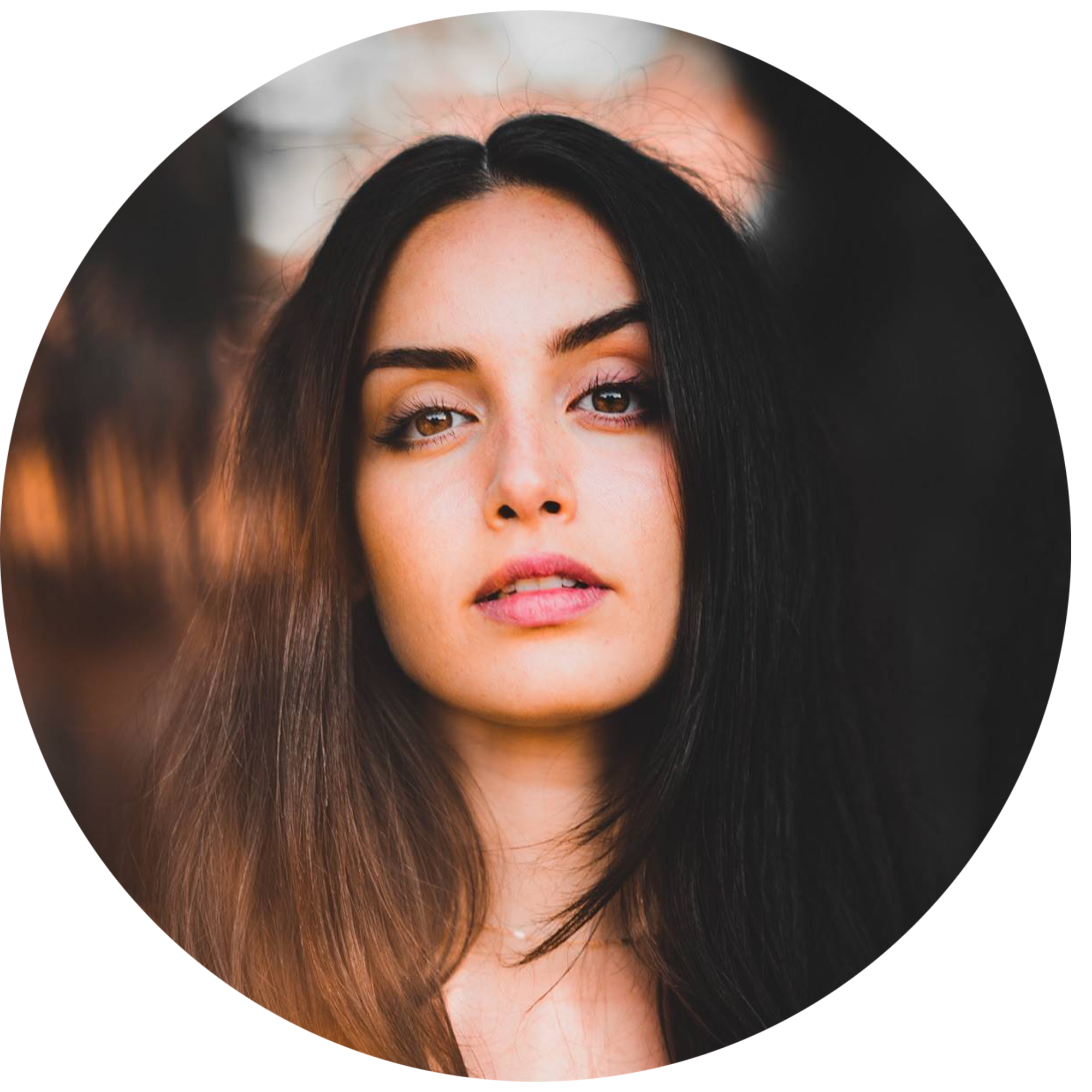 Man, where do I even start?! As an independent artist who was fairly new to the music business game, I can't express how much Ari's book, blog and course have helped me. Taking his course was one of the best things I have done for my career so far. To have someone who is so experienced, knowledgable and well-connected in the industry share such detailed information and insight, answer questions (from big-picture to nitty-gritty), and be so present (showing up sometimes for hours at a time to chat online!) was truly an invaluable experience. I am still constantly referring back to notes I made throughout the course and finding helpful answers! More than that, Ari was such great teacher, always encouraging us and empowering us to embrace the new music business and all the possible ways of "making it" as an artist. Thank you Ari!
- Andria Piperni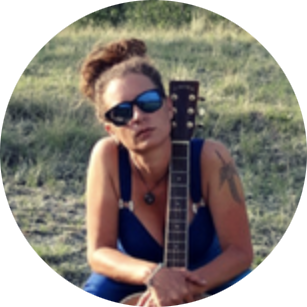 Want to thank you again for being present with me and all the fellow musicos in your year-long course. It flew by. Every session you did was deeply appreciated. I loved that you took the time to see each session through and left everything out there. Answered everyone's questions (even the ones that you'd answered several times before) — stayed patient in explaining the music royalties web of chaos, and added a real expertise that we could reach out and touch.
I loved that you had a deep dive topic at your sessions and showed us behind-the-scenes tips and strategies to really make the technology and marketing work for us.
We know there is no one answer and no single path. You illuminated a lot of doors and windows and supported each of us no matter the distance or direction that seemed right to our journey. Awesome to connect with you on a more impactful and personal level and I really appreciate all you've done to show up and support our community.
- Kari with Celestial Blue Music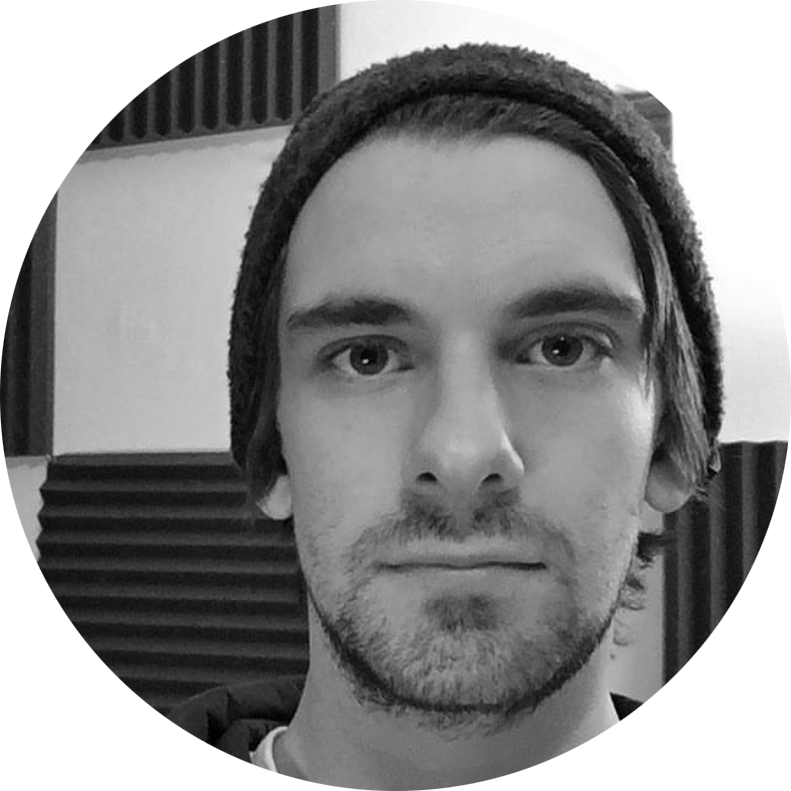 This is a really cool time for music. There are so many amazing musicians all over the place making great music, without the need for the old-model music-industry gatekeepers in the way. Having said that, it is more competitive than ever for independent artists, so you need to break through the noise by being proactive about the business side too.
This past year led by Ari has been absolutely monumental in terms of my understanding of what it takes to really do things the right way. He's an encyclopedia of all the newest strategies that work for indie artists, and he's not just talking about it - he is doing all of it himself too. This is REAL stuff… specific and tangible steps to take that'll help move you ahead.
In my own journey, I am working on a relatively new project so it's awesome to be able to optimize my time and resources by focusing on the things that are important (and that work too!). While I have a LOT ahead of me to accomplish and implement, I am so thankful for Ari and this fantastic program for bringing clarity to the path ahead.
I highly recommend the course if you're serious about taking control of your music career and making things happen for yourself.
- Robin Mauer Vakil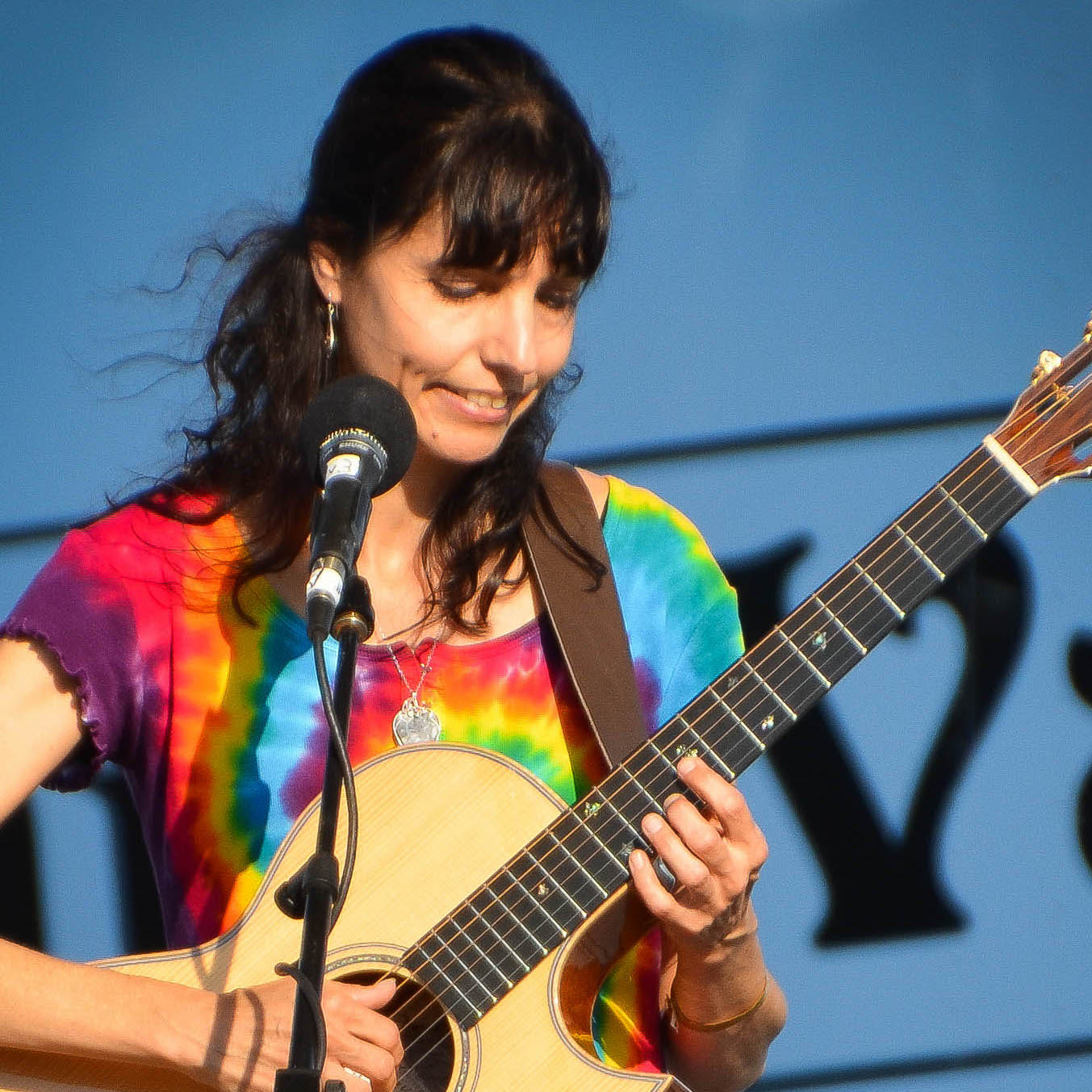 The amount of excellent content is staggering!
I learned so much about organizing my business, publicity, focus, songwriting for sync licensing, pitching, touring, and how to best network in the music business. The teaching modules from Ari are TOP NOTCH. I still have some distance to go to put into practice and master all I have learned, but I am light years farther on the path of understanding and improving my music business than I was before I took the class.
Ari is a very engaging, caring and passionate speaker and educator. He also has a lovely down to earth, friendly manner. The class facebook group was incredible. There was always action going on with class members sharing songs for feedback, questions, answers, concerns and sometimes lighthearted music joke silliness along with compassionate support and encouragement.
Meeting the class members was another major asset to this course. Many highly talented and successful musicians make up the student body. I have a Master of Music and a Bachelor of Music degree from a well respected New York City University along with studies at a world class Music Conservatory also in NYC. I learned way more about how to thrive in the music business in the year of this course than in 6 years of music college.
Thank you Ari, this class has helped me become a far better music business woman and person overall.
- Helen Avakian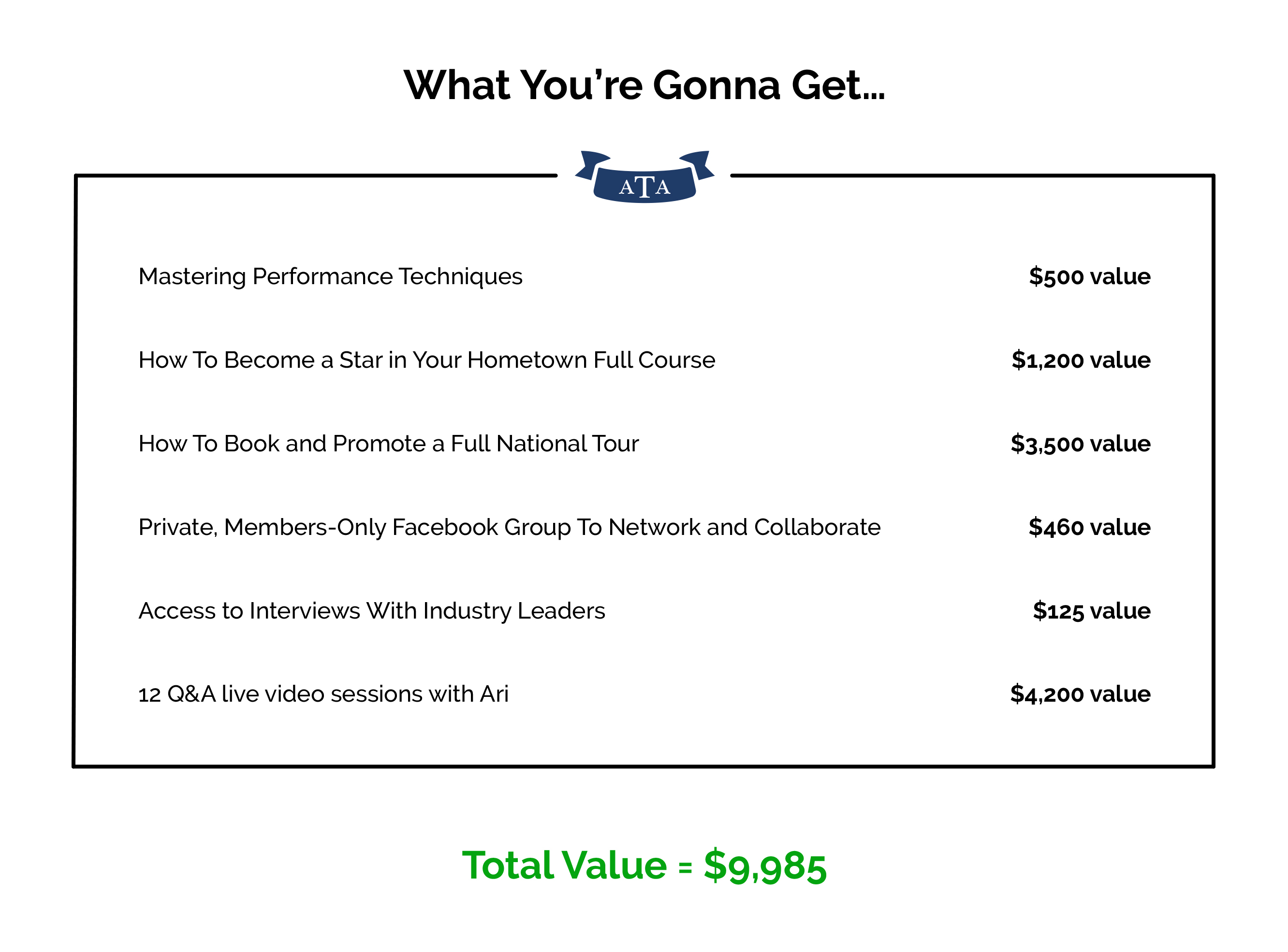 Frequently Asked Questions
When does the course start and finish?
The course starts as soon as you enroll and finishes when you become a Certified Ari's Take Artist. This is completely self-paced. You decide when you start and finish.
How long do I have access to the course?
After enrolling, you will have unlimited access to this course for as long as you like - across any and all devices you own.
What if I am unhappy with the course?
While I can't imagine that you won't dig this, I understand that you are taking a huge leap of faith jumping into this alternative style of learning. And while I know this is a fraction of the price of most music business programs at major institutions around the world, we are in uncharted territory and an online style of learning may not be for everyone (yet). I am so certain that my strategies work and (if correctly implemented) will bring you the results you want, I am offering a 60 day money-back guarantee pending you follow the refund policy as described below.
How can I justify the price?
I know that other educational offerings often charge much more for something like this (often taught by people who are not actively working in the field or have any connections to the industry), but I wanted to make sure I kept this affordable enough for indie musicians, managers and aspiring agents. You will be getting 10x the value for this cost. I settled on a price that is high enough to weed out the people who are not serious, but affordable enough for musicians, managers and agents who are willing to invest in themselves. I am only interested in having professionals join us. This is an investment in your career. You will be saving thousands of dollars on empty shows, failed promotion and broken tours. And similarly, you will be saving years of making mistakes and learning through trial and error. This is a career accelerator.
Will this work for me if I don't live in the US or Europe?
This course covers how to specifically tour the US and Europe. But the strategies will work in nearly every city around the world that hosts live music.
Is this only for musicians?
While I created this intended for live artists of all genres, it will be extremely valuable for managers and aspiring agents as well. There are industry members who are part of our community and the lessons, guides and resources are helpful for anyone working on a live performance career either for themselves or artists they represent.
How do I become a Certified Ari's Take Artist and get access to your contacts?
Once you complete the course and meet the career milestones laid out in the final lesson, you can apply to become a CATA. Simply email
[email protected]
and say you are ready to be considered for certification.
Refund Policy:
This course comes with a 60-day money back guarantee, from the time you enroll, based on the following factors:
You watched all of the videos for the course.

You did all of the worksheets included in the course.

You implemented the strategies and performed at least one local show (with accompanying video analysis).
If you did all of the above, but are not seeing improvement in your work, then you are able to request a full refund within 60 days. You understand that this is the only circumstance where refunds will be given. Please note that refunds are not giving simply because you changed your mind or decided you don't feel like doing the course anymore. This course teaches effective strategies and only seeks students who are committed to their own success and are willing to put in the work to get there.
If you enroll in this course you are agreeing to this limited 60-day refund policy.
Disclaimer:

By enrolling in this course you are gaining lifetime access to this course material. You can either pay a lump sum of $897 up front or you can do the payment plan of $87 a month for 12 months. If you opt for the installment plan, you are committing to paying off your balance. It is NOT a monthly membership fee. There is no "cancellation."