Cracking Colleges Course Application
A hands on training on breaking into the college entertainment market and landing a booking agent with Ari Herstand.

The college market is the hidden secret of the music industry. Only in the college scene can you make $1,500 for 70 minutes of original music with absolutely zero fanbase. I know, I've done it. My gigs have ranged from $800 - $3,200 for a 70 minute set, but I'd say I've averaged $1,500 + expenses. That's the other thing, colleges will cover ALL of your expenses from plane tickets, car rental, hotels, food, sound and lights.
Even though there are about 4,000 colleges and universities that bring music to campus, each only bring a few artists a year. There are exceptions, some bring an artist a month (or week!), but most bring 2-3 a semester. If you do it right, you can make $50,000+ a year like I made my first year. And I know some who make $100,000 a year.
Booking for 2023/2024 starts NOW
Even though you may not be thinking about booking and touring for this moment, booking for these markets starts 1-2 years in advance.

But breaking into the college market takes time, money, planning, and some rejection. It's definitely not for everyone.
Before you apply, pay attention to this next part. You may not be right for colleges. That doesn't mean you suck. It doesn't mean you won't go on to have a very successful music career. It just means that colleges may not be the right avenue for you.
The acts that do best are singer/songwriters, pop/rock, dance, spoken word, conscious hip hop, high-energy catchy anything. Comedians and magicians also do really well.
Acts that DO NOT do well include hardcore rap, death metal, screamo, hard rock, punk, politically charged folk acts, instrumental jazz, lounge, anything far-left of center, etc.

This course is geared for musicians, but if you are also a comedian or magician or are friends with one, it's worth letting them know about this. It's the same process for breaking in.

The course will culminate with (digital) showcases in front of top level college booking agents.
70% of the students in the 2022 class got signed to a top 10 college booking agency!

Additional Information


NACA and APCA
If you've spent any time researching the college market, I'm sure you've stumbled across NACA (National Association of Campus Activities) and if you've dug even deeper, you've heard of APCA (Association for the Promotion of Campus Activities). You may come away thinking "man, all I have to do is attend these conferences and I'm golden!"
You'd be so, so wrong.
Whereas, yes, NACA and APCA are extremely important conferences in the college space and yes, if you want to crack the college market you have to attend them, you should not go at this blind. Besides the fact that these conferences are cost prohibitive for most indie artists (see the breakdown below), to be effective at these conferences takes a full understanding of the nuances in how they work. You can't just show up, sit in your booth, and hope by your sheer wit and charm college reps will just throw money at you and beg you to come play their campuses. It sounds absurd, but I can't tell you how often I have seen this happen.
I've personally showcased at 3 NACA conferences (including Nationals) and 4 APCA conferences. As I was standing in my booth with a long line of college reps waiting to take photos with me and offer me bookings on their campuses, I would glance to the booth next door to see an artist hopelessly attempting to get people to come talk to them. In the end, I'd have a stack of secured bookings for the coming year, and the next door artist who went at it on their own would have exactly 0 bookings (and spent thousands MORE than me to be there).
How did I get to attend these conferences without spending all that money and get so many to hurl show offers at me? That's part of what you will learn in this course.

(If accepted, the application fee will be deducted from your enrollment fee)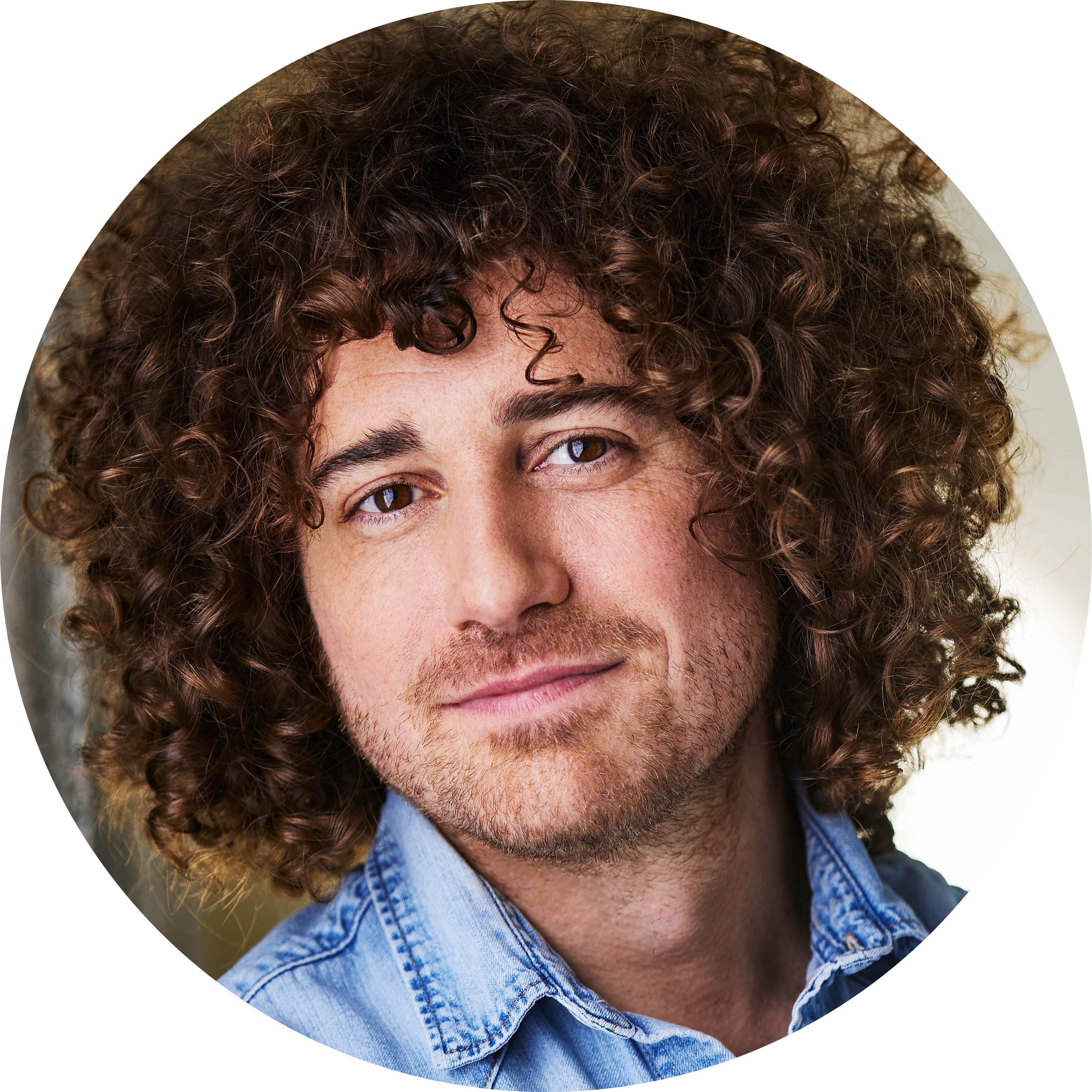 Ari Herstand
Course Instructor
"The poster child of DIY Music" - Forbes
Los Angeles based Ari Herstand (pronounced Ar*ee Her*stand), is the author of the best-selling book How To Make It in the New Music Business. It remains at the top of the Amazon charts and has been widely adopted by music business schools worldwide.
His music business advice blog, Ari's Take, has become the go-to resource for independent musicians on how to run a successful music career in the NEW music industry. Herstand's well-researched, relatable, no BS approach is why so many musicians continue to trust him for advice. He offers encouragement without condescension and maintains a "we're all in it together" attitude not found elsewhere in the space.
Ari Herstand is an independent musician who has played over 700 shows around the country (nearly all self-booked), has opened for or toured with Ben Folds, Cake, Matt Nathanson, The Milk Carton Kids and Ron Pope, has performed on Ellen, and has had his music featured in countless TV shows, commercials and films. He currently leads the 1973 funk project Brassroots District.
Herstand has written for many of the top musician trade magazines and websites including Music Connection Magazine, American Songwriter, Digital Music News, Playback Magazine, CD Baby, Tunecore, Reverbnation, Roland, Discmakers, ASCAP, Hypebot and others. He has been a featured speaker at SXSW, BBC One's Amplify, ASCAP Music Expo, SF MusicTech, CD Baby's DIY Musician Conference and Berklee College of Music.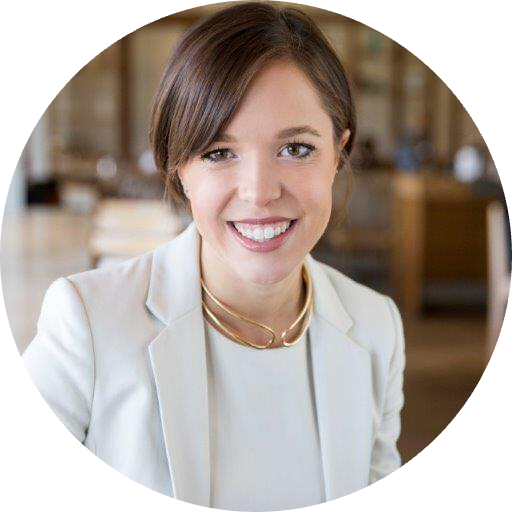 Kris Mathe

Student Advisor
Kris Mathe was the former agent assistant at Degy Entertainment where she worked in the college, festival, and fair market. She worked closely with the Degy roster of artists in the college space in preparation for showcases and conferences, along with her role as the liaison for potential new artist signings. Kris began working with Degy on middle buying as a sophomore at The University of Tampa where she served as Concert Board Chair for three years planning the major Spring Concert, bringing to campus B.o.B., Lupe Fiasco, and 3Oh!3. She also implemented a new "coffee house" series featuring singer/songwriters twice a semester in a more casual setting on campus.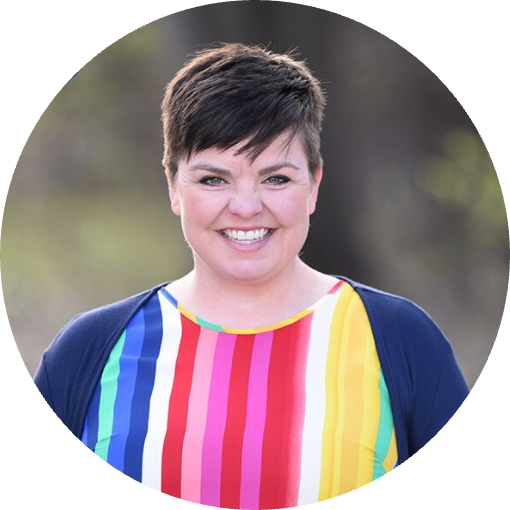 Sue
Bass/Schuler Entertainment Agency
Hey Ari, I don't know if you remember me or not, but we've met here and there at a NACA or an APCA Conference along the way.
I wanted to reach out and let you know that you are doing a great job with your articles and webinars [course] and everything you're doing for people interested in the College Market. We've had a few recently submit their stuff, and we are interested in all of them, and it is 100% due to the fact that they took your advice on everything. I think there is a lot of bullshit out there when it comes to truly helping people, but you are really doing a service not only for those acts but also on our behalf and I want you to know it isn't going unnoticed.

Thanks again and I hope you have a great weekend!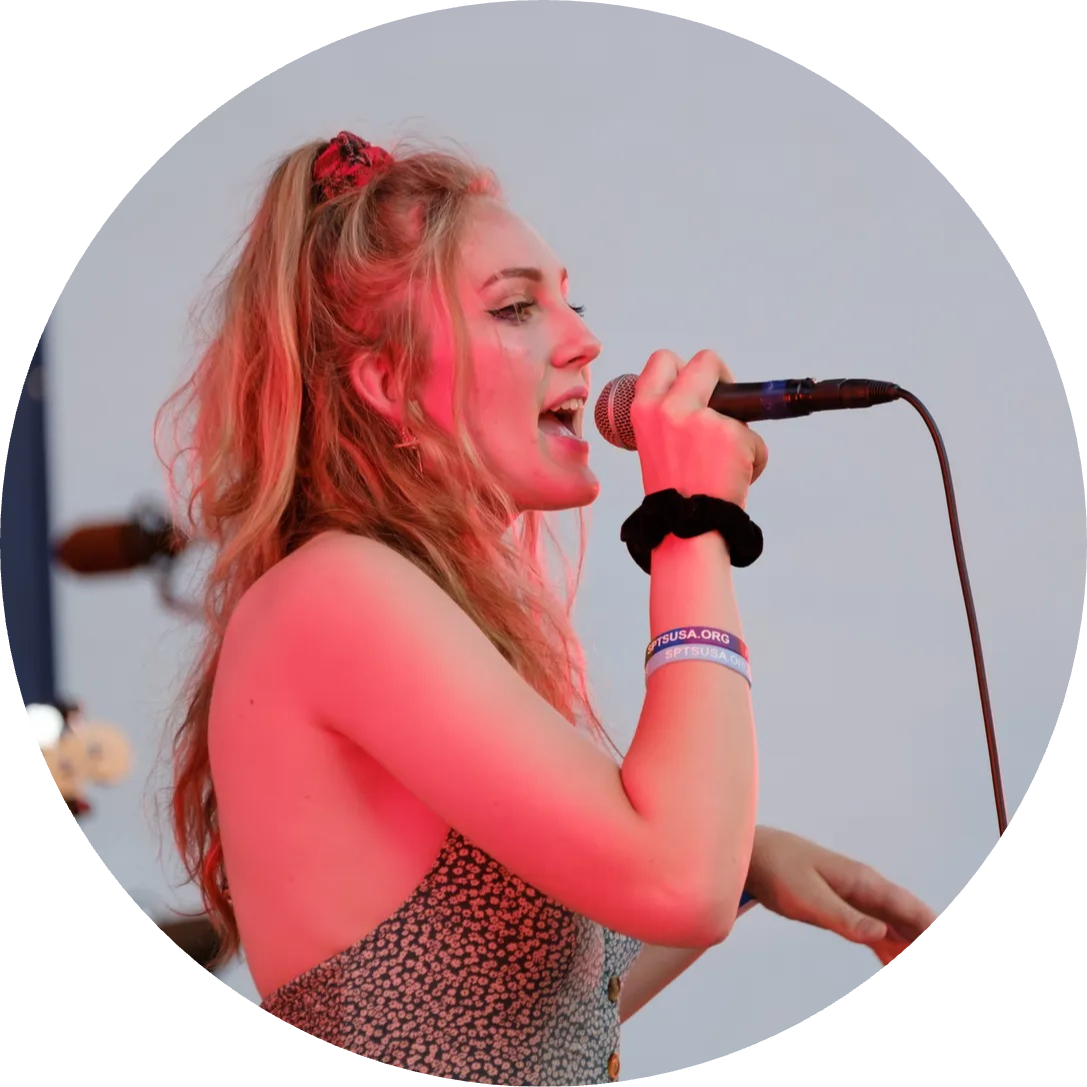 What I really loved about the Cracking Colleges course is the instructor. She was so amazing. She walked us step by step through the process, giving us very constructive yet positive feedback, so we could really craft a solid video to showcase to the colleges. There is also a really great sense of community amongst the artists taking the course, we're all just rooting for each other and trying to help one another end up with a product that we're proud of in the end. I was really fortunate to get on with a college agency and I honestly don't think I could have done it without ATA. So for anyone who is looking to get involved in the college entertainment market, I highly recommend enrolling!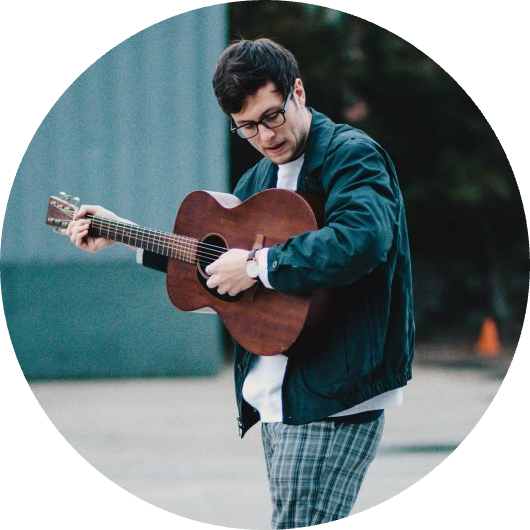 I took ATA's Cracking Colleges course in the fall and ended up signing with an agency that I'm really proud to partner with. Now, this course isn't for everyone, but if you have a captivating live show, offer something unique and are looking for high paying college market shows, this is the course for you. Ari and his team walk you through all of the knowledge that you'll need about the college entertainment market while simultaneously getting your showcase video up to speed and then ultimately pitching that video live via Zoom to a handful of amazing agencies. I ended up signing with a really great agency. They've been extremely hands-on so far and his team are extremely hands-on throughout the process. One-on-one Zooms to be able to get my showcase video to where I wanted it to be, and to ultimately get signed. That's the goal. I would highly recommend this program as well as all of the other programs. It's a really quality organization and it's an absolute resource for an upcoming musician like myself, or at any level that you might want to gain some additional knowledge.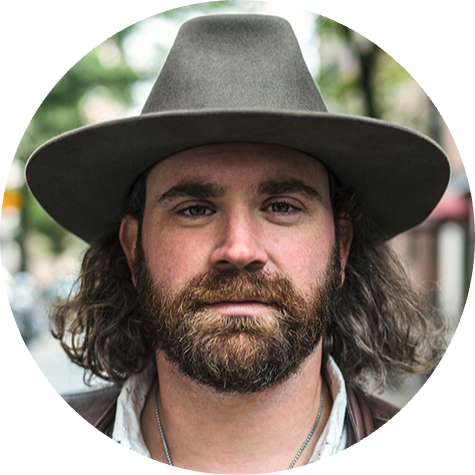 This course was an easy-to-follow guide to entering the college booking market. I signed up to learn more about the industry, and ended up signing with a college booking agent!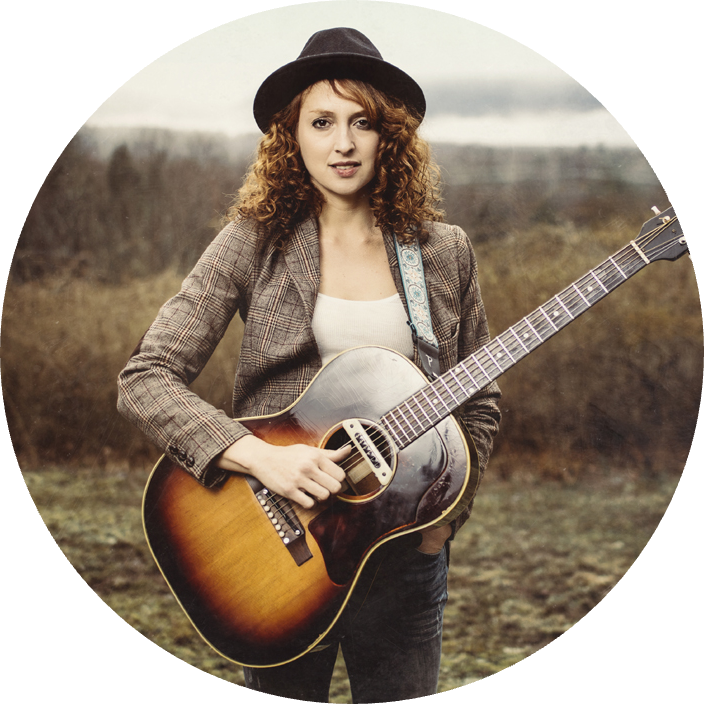 I would totally recommend this course. Three agents wanted to sign me, choosing was not easy but Ari was here to help with that too. He was there every step of the way, thank you!!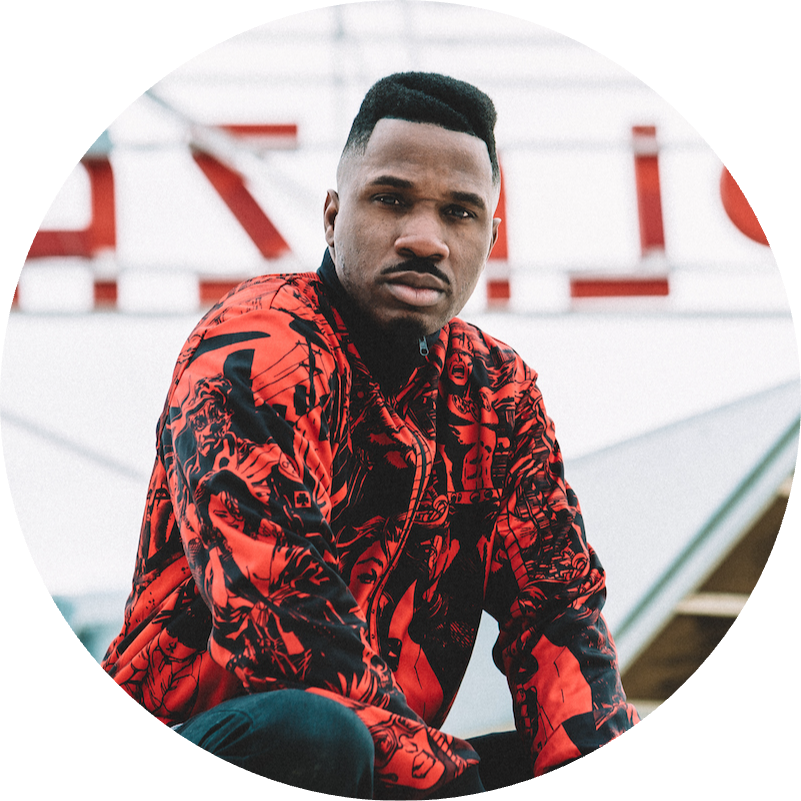 Wisdom is priceless & Ari has a lot of wisdom. I made a small investment, but now I'm looking at being able to make several times that. It was absolutely worth every penny. The greatest investment you can ever make is in yourself. Nobody is going to invest in your career more than you.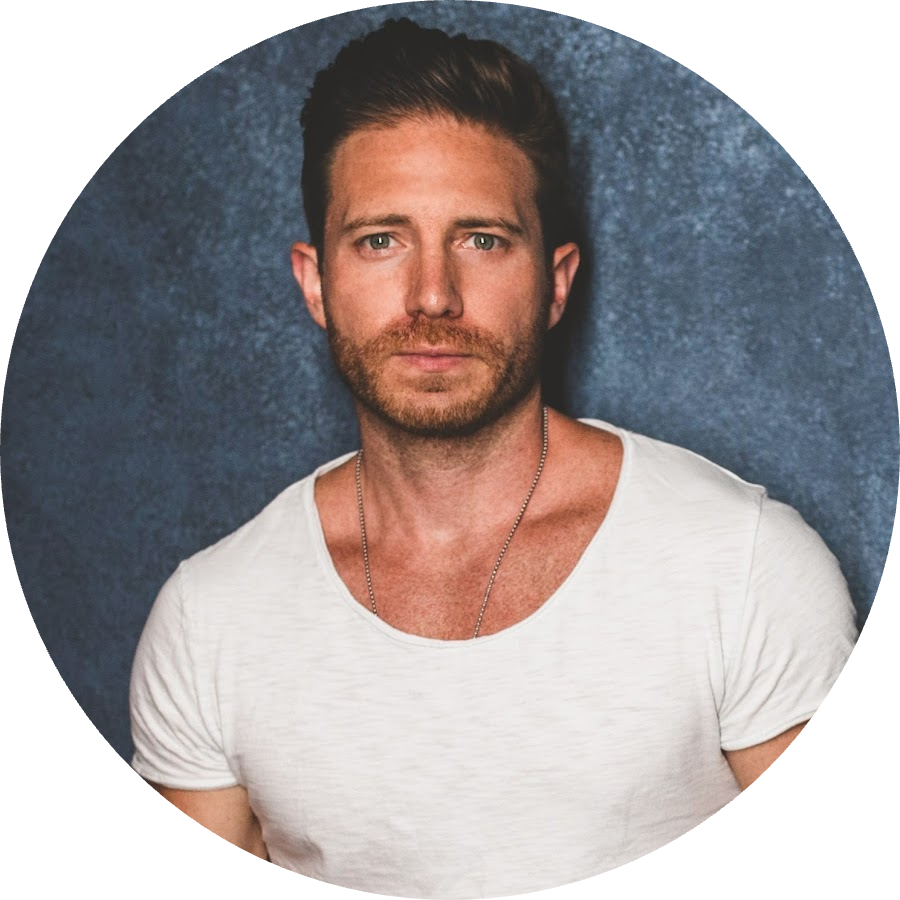 I found this course to be informative and just what I needed to prepare myself for the college market. I accomplished my goal of signing with one of the top agents in the industry and I'm very happy that I joined this course!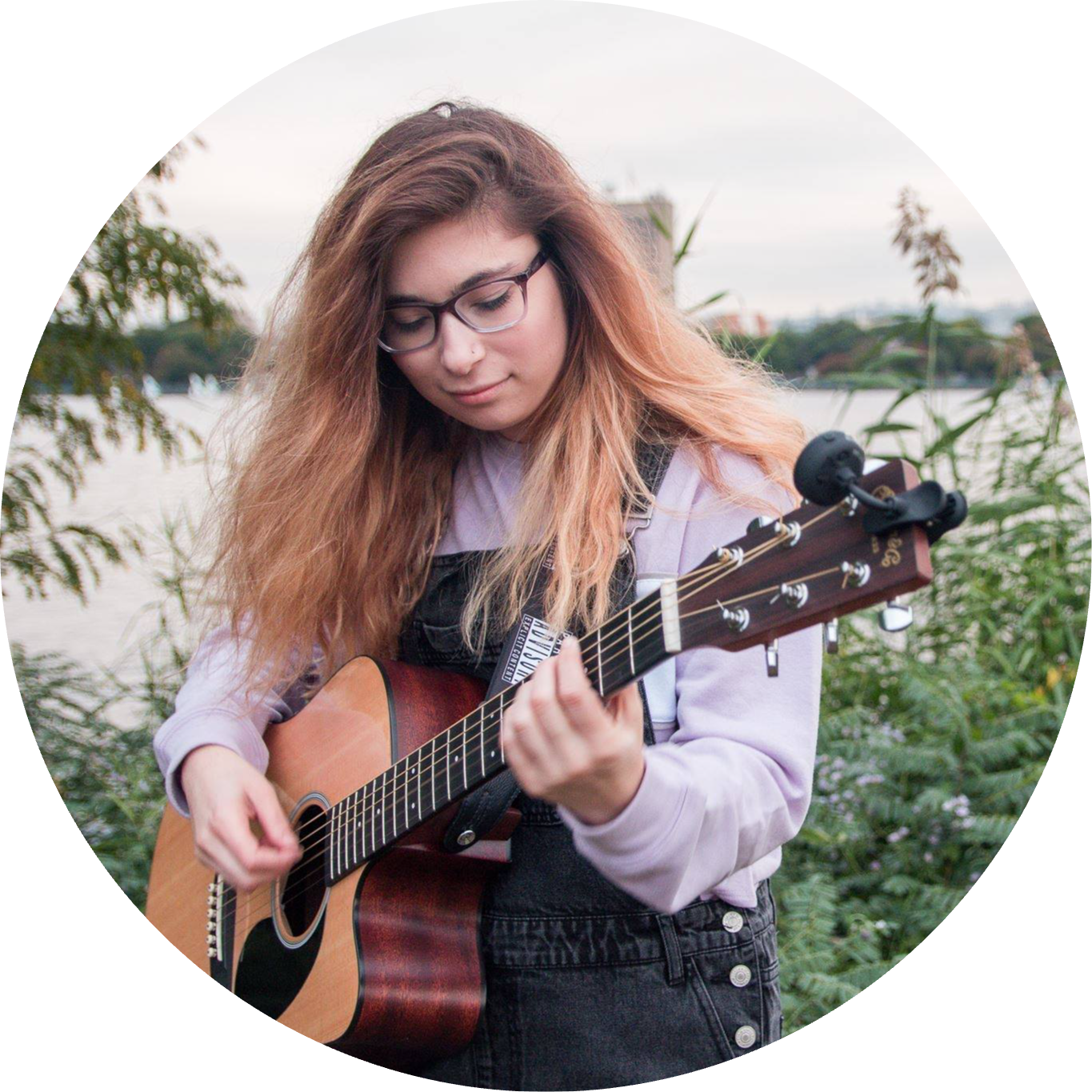 Ari's college booking course was extremely helpful. It taught me all about the college market and helped me meet and make connections with college booking agents. Since then I have signed with an agency and gotten a showcase at a NACA conference, which I wouldn't have been able to do without taking this course.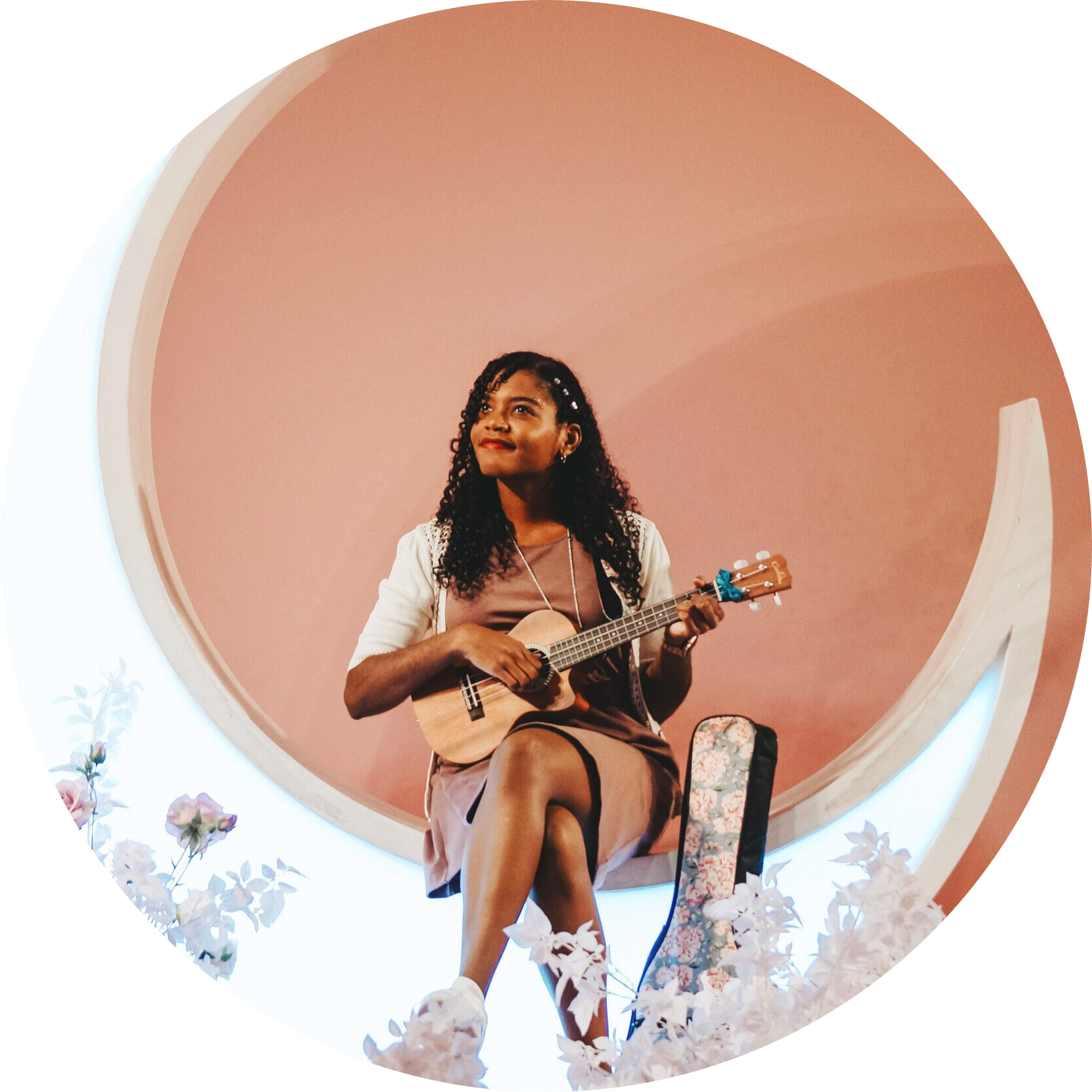 Never in a million years did I expect to get SIX offers from top college booking agencies. Words will never express how thankful I am for all your guidance.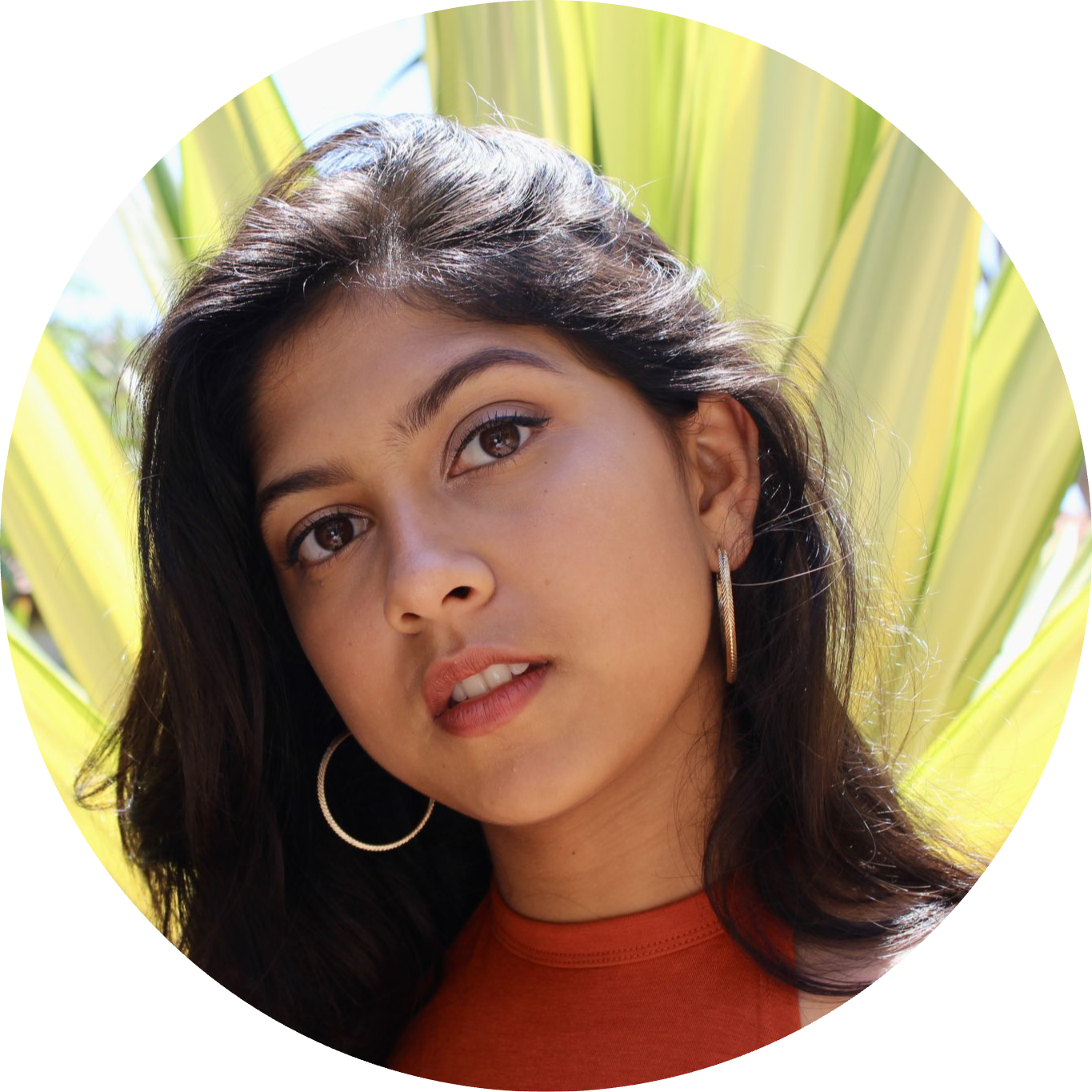 Ari's Take Cracking Colleges course was a thorough and comprehensive guide to booking college shows. Through the course, I got 4 agency offers and have now started doing college shows across the country! I'm so grateful for this course because it was truly so informative and allowed me to make so many great connections!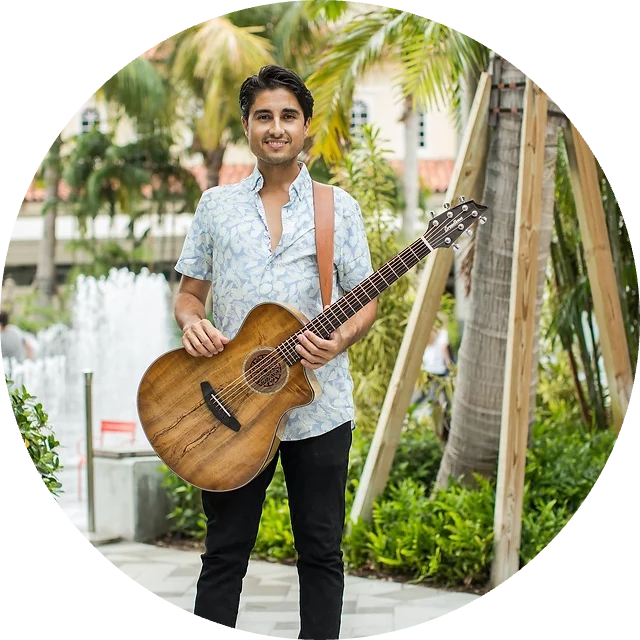 ATA is a great tool for working musicians. I just finished the Cracking College's course and if I had known how much value I was going to get out of this when I signed up, I would have had zero reservations or doubts about the cost of this course. The relationships that have been able to develop via the introductions made from this course are going to be vital in moving my career forward. I urge any working musician to believe in themselves enough to invest in themself via any of the courses that ATA is offering because I know it's good stuff.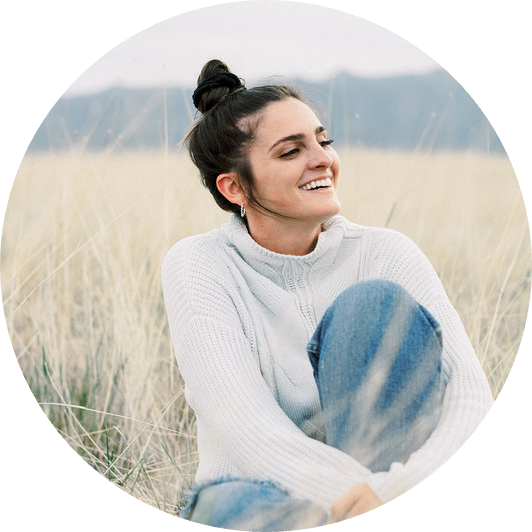 I have loved being a part of ATA! As an indie artist, it's hard to wear all the hats of being a creator that writes, produces, performs AND takes on the business aspect of music. Ari's Take is a super straightforward, easy to understand and fun environment to learn helpful ways to succeed in the music business, whatever that may mean for you!


I can't thank Ari enough for creating this course and I highly encourage everyone to sing up it!

The most empowering thing I've done for my music career. I'm so grateful. The teachers are great and the community group is great with all the students helping each other. Definitely take these courses because they're so, so powerful!

Frequently Asked Questions

When does this course start and finish?
The course begins January 9th, 2023 and finishes April 13th, 2023.
Why is there an application fee?
To cover the costs of reviewing all of the applications and to weed out the people who are not serious, we need to set an application fee. If accepted, the application fee will count towards enrollment. THIS IS NOT TO RECEIVE PERSONALIZED FEEDBACK. YOU WILL NOT RECEIVE PERSONALIZED FEEDBACK.
If accepted, how much does this course cost?
The course costs $1,997 up front or 5 monthly payments of $425. If accepted, the $25 application fee will be deducted from your enrollment.
When will I be notified if I have been accepted or not?
We will let everyone know whether they have been accepted or rejected on December 5th, 2022.
Will this be applicable for other kinds of entertainers such as comedians and magicians?
While this course is intended for musicians (and managers), the content, strategies and practices will apply to other entertainers who work well in the college market.
I am an agent, will this cover how to go about booking my acts?
This course is specifically setup for musicians and managers looking to get college booking agents and play the college market. This will not breakdown how agents can book their acts at the conferences and on campuses.
Is this applicable for artists outside the US?
This course is specifically for musicians and managers based in the US. and Canada. All of the conferences and booking agencies are based in the US and you will be required to attend these conferences. It will not be worth the cost for you to fly overseas to attend the conferences and shows.
How is this course different from the chapter in Ari's book?
This is a hands-on training. Ari and his team will be guiding you through this entire process with review sessions, live Q&As, a members-only community, and a showcase in front of top level booking agents.
Do you offer scholarships?
Yes! There will be 1 full-ride scholarships awarded based on need and merit. You can request a scholarship in the application.
If I don't get accepted can I get my $25 back?
The application fee is to cover the cost of the review process. Because we will be taking great care with these reviews, the application fee is non-refundable. The application fee is NOT for personalized feedback.
Where is the application?
As soon as you pay, you will be directed to the application page (and sent an email with the application included).
Where does this course take place?
It is an online course. We will have regular video calls. The weekly assignments will be reviewed with thorough feedback given by our student advisor.
How much time will I need to allocate to this?
About 10 hours of work is expected.